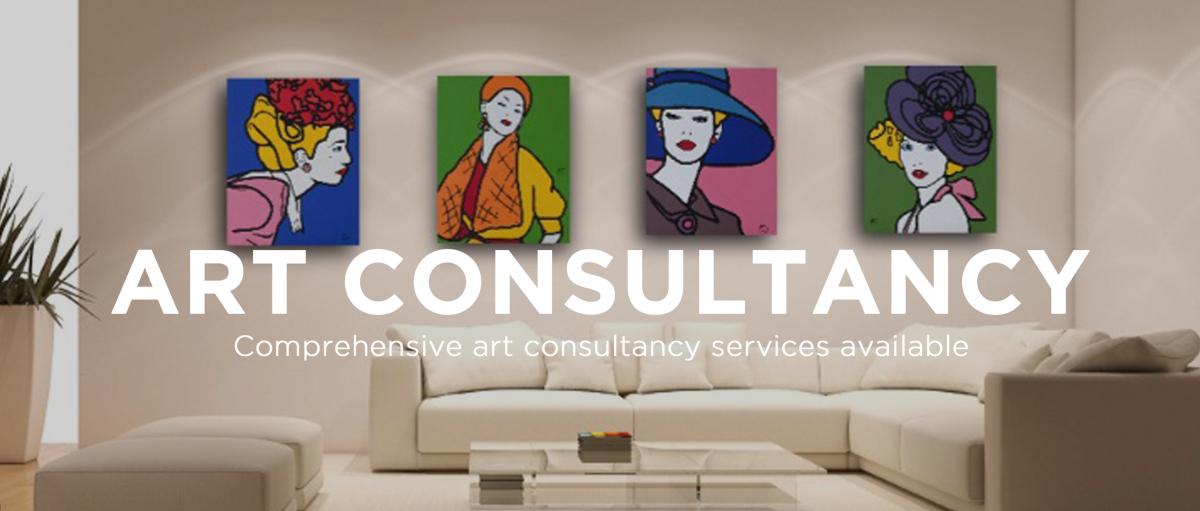 We offer a comprehensive Art Consultancy service for clients ranging from your personal home project, to a full interior design consultation, artwork supply and installation service.
"Working with over 500 artists allows us to commission pieces to match the requirements of a specific project, be it size, price, subject matter or tight deadlines." 
Whether it be a single room, full apartment block, or art for your office, we have over 10 years of experience in recommending, sourcing and installing artwork to meet the clients' individual project requirements.
WE WILL SOURCE ARTWORK FOR
  Any Project, budget, timescale or bespoke requirements.
OUR INTERIOR DESIGN SERVICES:

A SELECTION OF OUR PROJECTS:

WHAT YOU CAN TELL US?

Consultation

Proposals for Clients/ Mood Boards

Artwork trials and rental

UK and International Shipping

Hanging and Installation

Commissioning

Insurance & Framing

 

Coworth Park, The Dorchester

The Athenaeum

Microsoft

Yelp

Google

Eaton Square

Stamp Nightclub / Glyndebourne / One Hyde Park

 

Dimensions and details of the spaces you wish to fill

Medium (Painting, photography, sculpture etc.)

Colour Scheme/ Mood Boards

Style preferred, e.g. Abstract or figurative

Any further ideas your suggestions

 

 
The DegreeArt.com Interior Consultancy Service allows you to source, buy and rent artwork for your project. We work with all designers, either to specific briefs, or simply on an idea to supply artwork to meet the budget, project or timescale. Sourcing artwork from our database of over 500 artists and using our network of dealers and galleries, we can handle the entire process from proposal and acquisition to framing, curation, installation and shipping.
To begin your art consultation, please contact Isobel Beauchamp:
Isobel@DegreeArt.com or call the team on 020 3701 7411
We look forward to discussing your project with you.