Join Contemporary Collective x Bankside Hotel #ArtistInResidence Julie Bennett, for 'Artist Salon 1 | Inspiration'!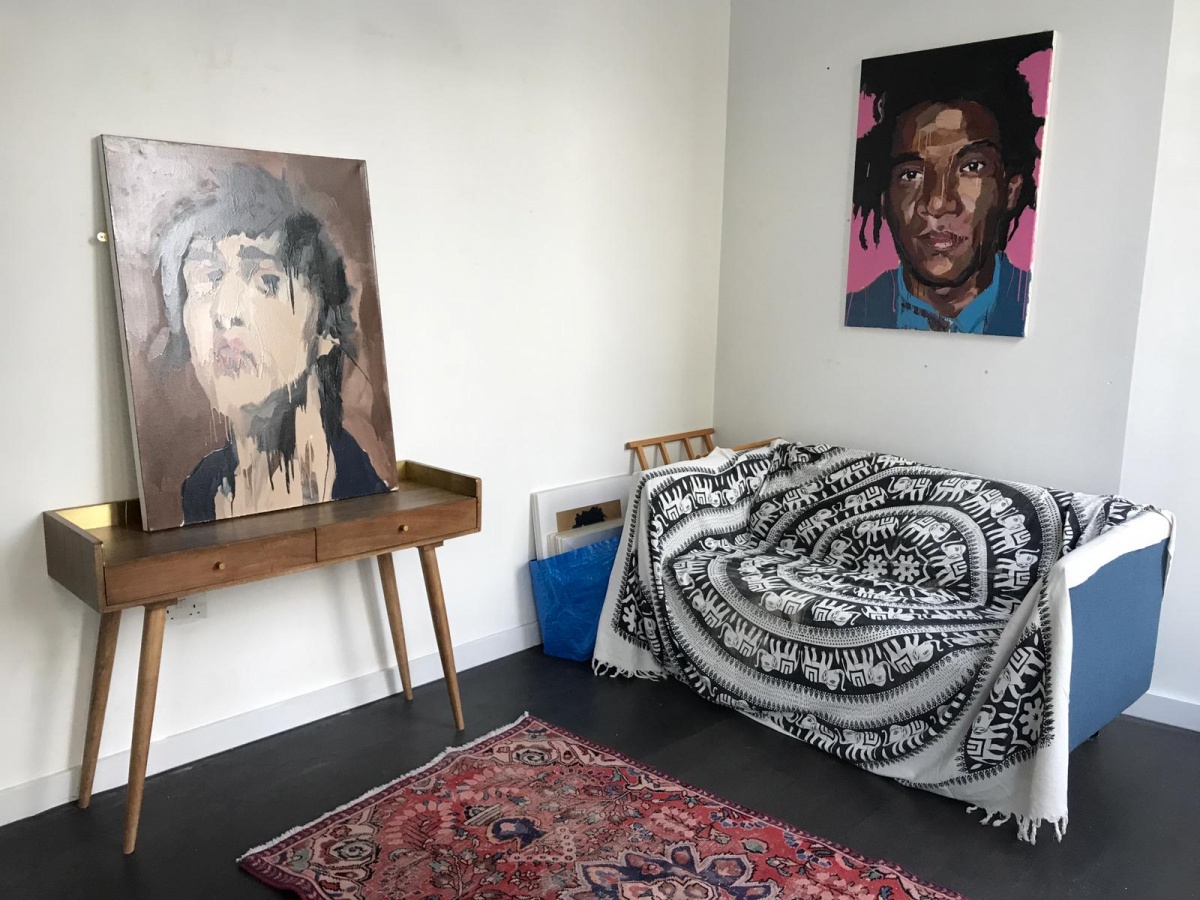 Join Contemporary Collective x Bankside Hotel #ArtistInResidence Julie Bennett, for the first of two 'Artist Salon' with artists; Julie Bennett, Haus of Lucy's Lucy Bryant, Inge Du Plessis, Peter Robertshaw, Paula Stevens-Hoare and Mark Wardel.
About the event:
The overarching theme is 'Inspiration' discussing what inspires an artist to create? The artists will come together at the studio to discuss new ideas, aiming to provide a diverse, open and constructive environment to gain feedback on their own practice and provide feedback on others. Thus hopefully creating an opportunity for all involved to share and learn from a wider range of practices and perspectives. The event will be a lively discussion of creative ideas. It will be in a relaxed, supportive, free format like a crit. The aim is for it to feel more like watching an artists' social than attending an art history lecture.
About the artists:
Julie Bennett is a portrait painter. Her bold, unapologetically confident portraits of pop culture icons explore the influence of celebrity in society.
Haus of Lucy's Lucy Bryant is a contemporary multi-media artist. Responding to contemporary culture, Lucy's art subverts the everyday and the banal, always striving to disrupt the ordinary and create something entirely new.
Inge du Plessis is a contemporary figurative painter. Her strong narrative paintings allude to allegory, history and portraiture and employ a language rich with personal symbolism.
Peter Robertshaw is a photographer. Focused on creating images of people in their environments, at play and important milestones in their lives.
Paula Stevens-Hoare is a queer, feminist artist. Combining everyday objects with text and humour to subvert the familiar.
Mark Wardel is a figurative painter. Explores issues of identity through portraiture. Which has a particular focus on the exaggerated and self-created personae prevalent within club-culture, music, entertainment, gay and urban subcultures.
Register here to attend via Zoom.