DegreeArt.com is proud to be members of the Own Art scheme that is designed to make it easy and affordable for everyone to buy and collect contemporary art and craft from £100 - £25,000 with an interest-free loan over 10 months. In addition for larger purchases, we offer Pay By Finance though Hitaatchi Bank, which is the option to apply for an interest free loans to purchase art worth over £2,500 to £15,000.
Why not start a collection of your own today from as little as £10 per month? Borrow between £100 and £25,000.
Representative 0% APR
Own Art is an Arts Council England initiative operated by Creative United, a registered trademark of Creative Sector Services CIC, a Community Interest Company registered in England and Wales under number 08280539. Registered office: 10 Queen Street Place, London EC4R 1BE. ® The Own Art logo is a registered trademark of Arts Council England.
HOW MUCH CAN I BORROW?
LOANS £100 - £25,000
Own Art loans allow you to borrow from as little as £100 up to a maximum of £25,000 for the purchase of works of art by living artists.
There is no limit on the number of times you can use Own Art, but we recommend that you don't apply for more than one loan at a time. Each loan application is subject to a credit check, and your application may be declined if you have not yet already established a repayment record for an existing Own Art loan, or if the finance company considers that the total amount of credit you are asking for is too high in relation to your income.
The minimum you can borrow is £100 (monthly repayment of £10), but this can be used to cover a group of lower value items whose combined total adds up to £100 or more.

LOANS £2,500 - £25,000
If you would like to pay over a longer period than 10 months, you can use an Own Art loan as a part payment or use our Pay by Finance scheme to borrow up to £15,000 over up to 24 months.
Please note that you cannot apply for multiple Own Art loans to cover the costs of a single purchase.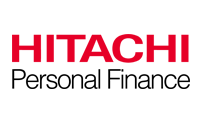 WHAT CAN I BUY?
Own Art loans are available for the purchase of contemporary art and craft of any kind, and in any media.
That means you can choose more or less anything you want from paintings, prints, drawings and sculpture, to glassware, ceramics, jewellery, furniture and textiles.
If you can't find exactly what you're looking for, or if the work you wanted to buy has been sold to someone else, you might want to consider commissioning an artist to produce something especially for you.  Just ask the team for more information