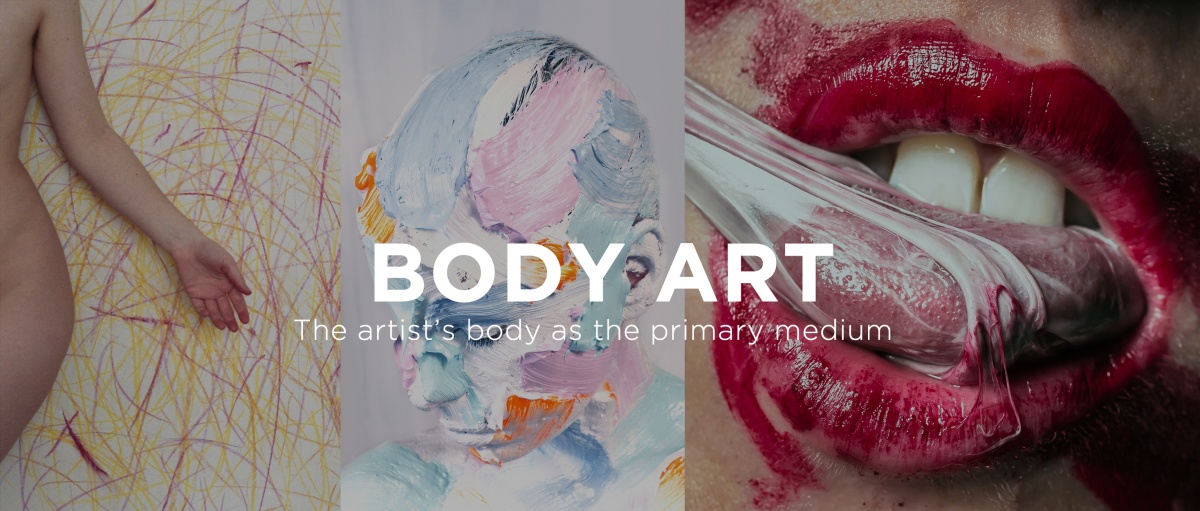 Body Art is art in which the body, frequently that of the artist, is the primary medium and focus. We have selected a group of DegreeArt artists that use their bodies to approach different subjects including identity, nature and surroundings.  
Claire Luxton "My photography is generally centred on the exploration of 'self', the female form, myself, my body, always taking a role within my practice. I'm constantly driving to explore my own physicality through expression, transition, transformation and materiality."

Umit Koseoglu is a digital artist and fine art photographer based in London. After graduating with a BA (Hons) in Contemporary Media Practice, Umit has focused his work on various issues relating to the natural world. He uses texture, abstractions and repetition to create ethereal, layered digital compositions which draw together contrasting concepts, such as the human body and the natural landscape.
Sophie Derrick "My work very much focuses on portraiture, but with the use of both painting and photography this genre is skewed and manipulated, and the transformative properties of paint are pushed to the limit. I photograph the act of painting onto my skin and then paint on top of the photographs, creating a layering of the image of paint and painted image, blurring the boundaries between the two. My 'Self' is lost, buried beneath the paint and the notion of portraiture is questioned. The body becomes both object and subject within the work."

Corinne Perry "A central theme of the work is the merger of my body in relation to its surroundings, often heavily distressed they reveal something of my pain. This act of merging or being consumed by the very surroundings that entrap, create a potential to become lost within melancholia at any point."