DegreeArt and Contemporary Collective are delighted to announce their partnership with Bankside Hotel. This unique hotel, located in the heart of London's South Bank, has been designed for all those with a passion for culture, art and food. Bankside Hotel are proud of their neighbourhood and intend the building to be a true reflection of the community spirit. Handpicked art is at the core of what we do and this partnership with Bankside  provides exciting opportunities for the artists we represent to showcase their work, practice and creative processes connecting with people who live, work and visit the area. 
Kicking off this partnership, the creative minds behind the hotel have commissioned artist Helen Gorrill, who has recently received her PHD in Modern British Painting, to provide 3 unique portraits for permanent display.
The Works: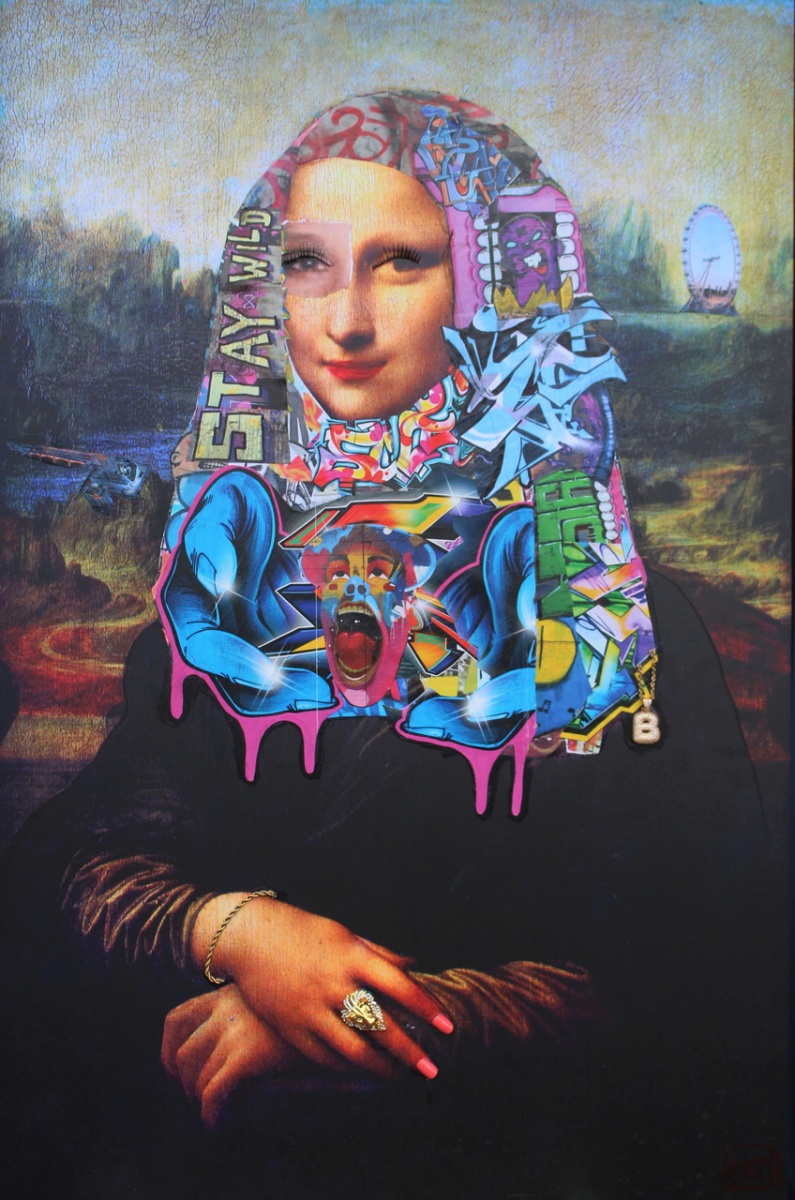 'Bankside Mona' 
Mona Lisa for modern-day, London. She wears a head covering, created from streetstyle collaged found papers from around the South Bank and MAC Russian Red lipstick.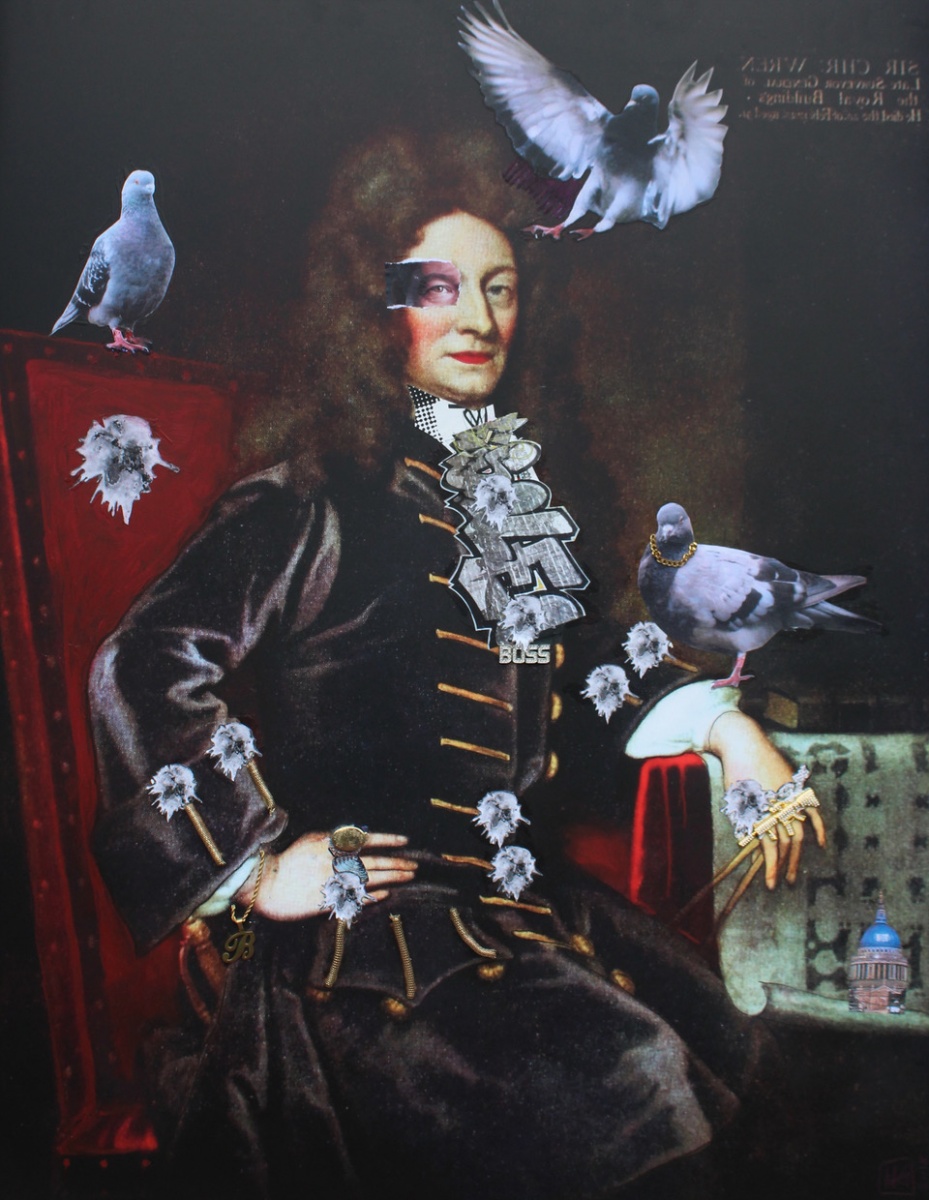 'St Paul's Wren'
Celebrateing the architect Sir Christopher Wren whose masterpiece - St Paul's Cathedral, is an icon of the London skyline that he rebuilt (alongside 52 others) following the Great Fire of London in 1666.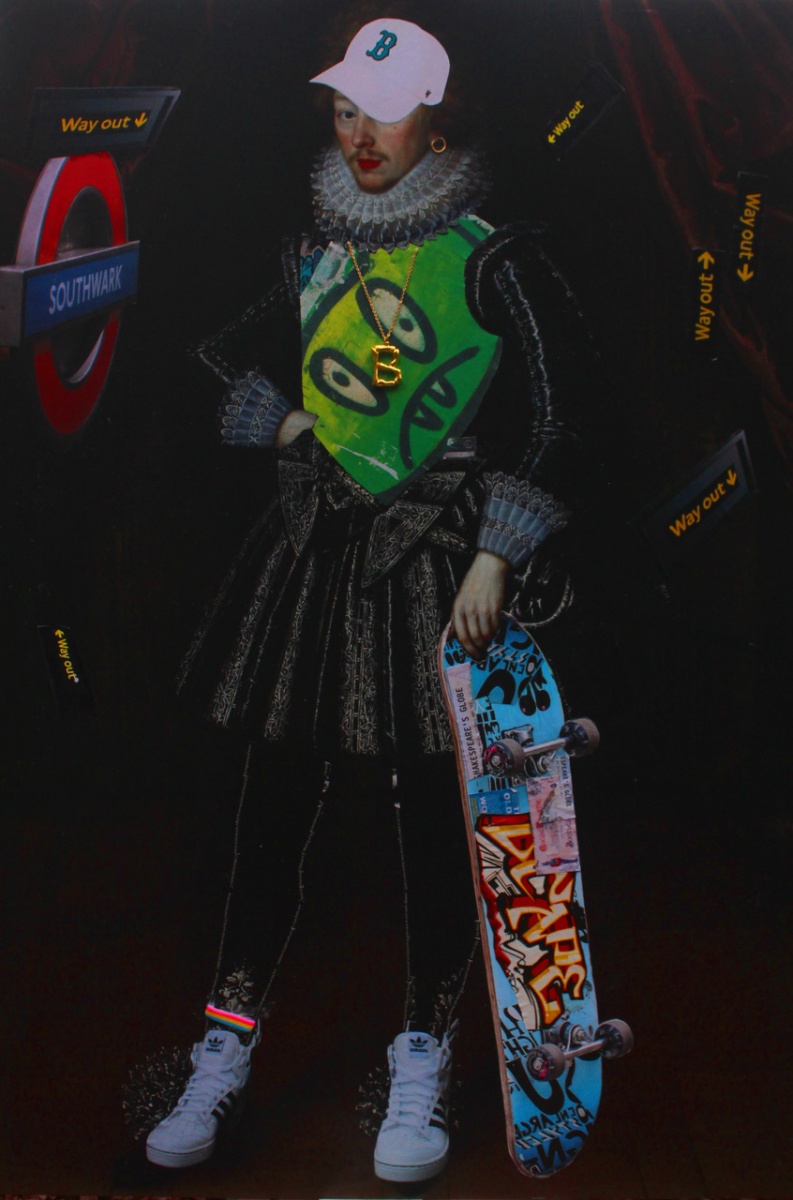 'Shakespeare, Waiting for the Tube' 
A nod to the Globe Theatre that sits on the banks of the River Thames, a few yards from its original original site, and a short 'Carve' from the Southbank Under croft Skateboard Park.  
About the Artist:
Helen Gorrill is an artist, author and editor in the arts, with a research interest in gendered transnational aesthetics. Helen's work can be found in both private and public collections including the Brooklyn Museum in New York. Her doctoral thesis was entitled 'The Gendered Economic and Symbolic Values in Contemporary British Painting', and notes the emergence of two new theories namely, Androgynous Aesthetics and Essentialist Aesthetics (see Gorrill Aesthetic Models). Helen lectures widely in visual culture, most recently at the University of Edinburgh. Her new book Women Can't Paint: Gender, the Glass Ceiling and Values in Contemporary Art will be published by I.B. Tauris/Bloomsbury in March 2019 (in press) and she is currently co-editing a new volume of the Drawing Conversations series (Cambridge Scholars).
Helen Gorrill's work takes many different forms of expression, including collage, textiles, drawing, painting and installation.  In collage, her work  reappropriates and revives art historical subject matter through paint; and imagery taken from popular culture, Instagram and magazines. Her unique style is to re-draw, re-imagine, re-represent or indeed "vandalise" Old Masters.  In effect, these new updated sitters, far from transcribes of pre 1800s work, have taken control of the original paintings, bringing them to contemporary London. The works are created from graphite, biro, spray paint, neon acrylic paint and collaged papers – the collage includes photographed graffiti, tattoos, original jewellery, makeup  and bodyparts cut out from photographs donates and contributed for the Bankside project by the team at the hotel.
As part of the partnership DegreeArt and Contemporary Collectivewill be running a Makers in Residence programme to showcase and create work by a number of our artists. This programme is designed to champion the careers of these artists and to allow collectors insider access into the most promising talent that exists today. The makers hub will have direct access onto a communal courtyard space and will be a dynamic new addition to the vibrant Bankside art scene. 
We will soon be announcing our first artist in residence. For any queries please contact us at marketing@artellite.co.uk