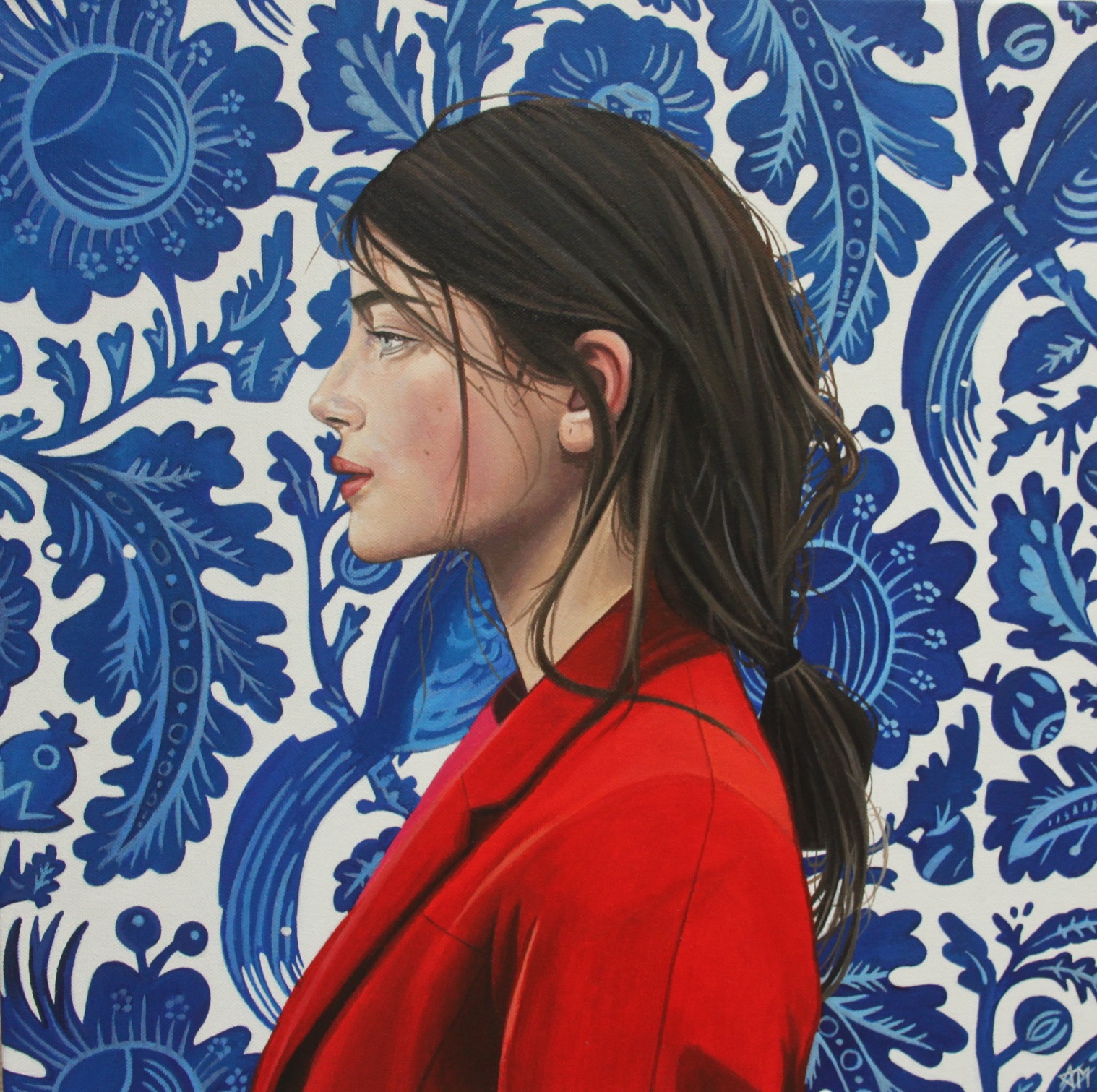 "Faces are the most interesting things we see." (David Hockney)
The history of portraiture can be traced back to ancient Egypt. Today photography portraits of friends and families and of course 'self portraits' taken more and more frequently on our phones, fill our social feeds and storage, capturing moments instantly in digital format. In days gone by, before photography was so widely available, portraits were painted with the purpose of representing the sitter's qualities of power, status, virtue, beauty, success, taste and education. It was a prerequisite for the wealthy and notable individuals and their families to have had their portraits painted by the most renowned artists of the day, capturing what they stood for and marking important occasions for prosperity. These time stamp portraits now fill the walls of private homes, galleries and museums across the world.
"I leave you my portrait so that you will have my presence all the days and nights that I am away from you." Frida Kahlo
Over the last century, it became increasingly popular from artists to paint the portraits of lesser known people; their friends, acquaintances and muses bringing a new dimensions to the genre and often unintentionally elevating these individuals' status. Perhaps in our current age, when taking multiple photos of a single moment is not considered frivolous, and when we edit and alter with ease, it is the perfect time for portrait commissions to be recognised once again as a unique and multi-layer representation of who we are and what we represent to one another.
Types of portraits our artists can create: Single Sitters, Family Groups, Couples, Weddings & Celebrations, Formal & Commemorative, Children, Pets & Animals, Abstract & Imaginary and Celebrity.
Learn more about the commissioning process.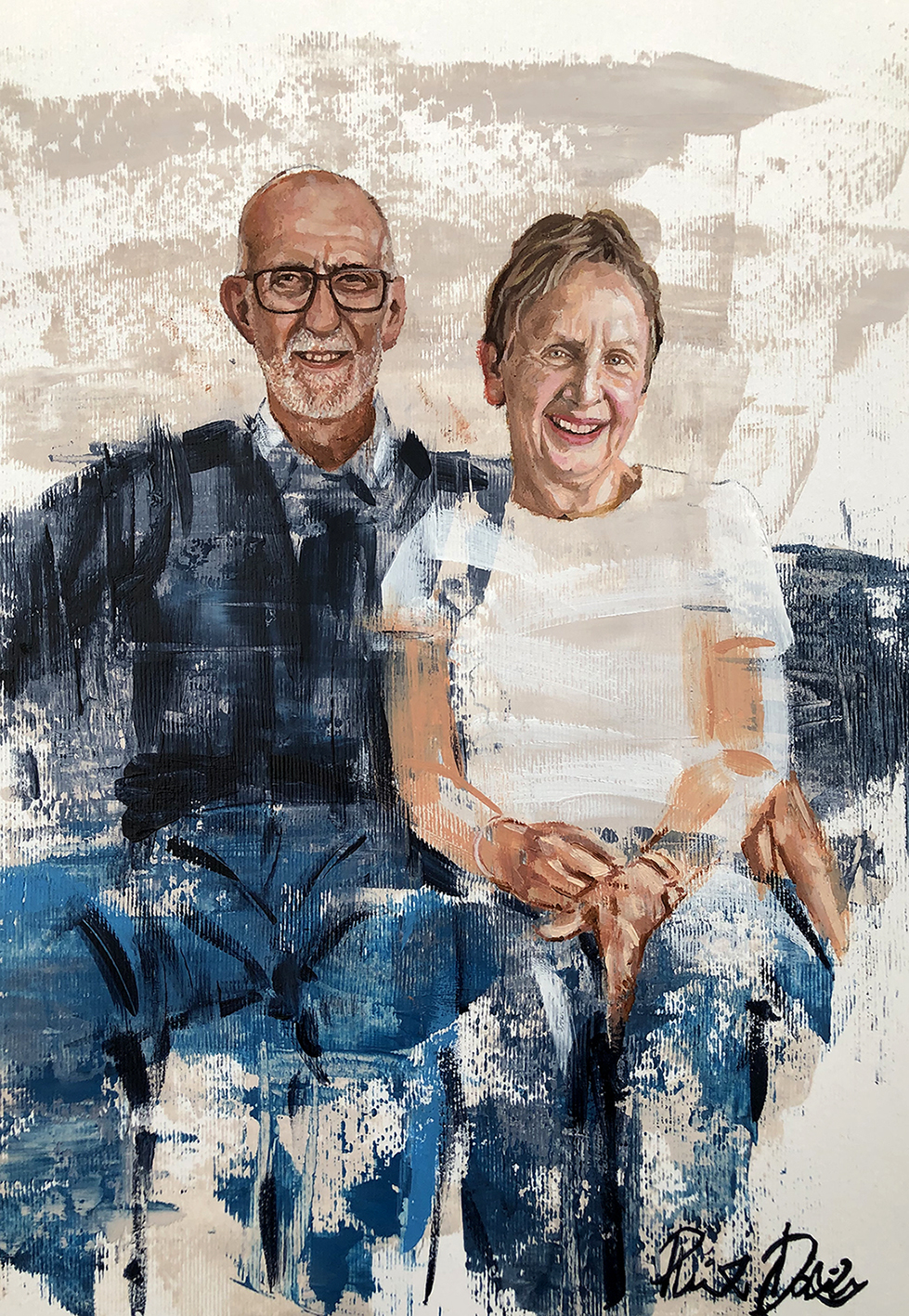 The 10 Steps to Commissioning
 
1) Initial meeting or discussion with us to understand your brief and budget.
2) Selection of your artist. We will suggest a selection of artists that will meet your brief for you to choose from.
3) Agreement over the process; whether the artist will work from photographs (either ones you supply or a photo shoot can be arranged) or from life (in person with the sitters).
4) Selection of materials and size.
5) Preliminary sketch. Depending on the size and medium of your commission, the artist may produce a preliminary sketch for you to sign off the composition.
6) First stage consultation. You will be sent images of the work in the early stages of production. At this point you can request changes or additions.
7) Midway through consultation. Again you will be sent images of the commission as it develops. The artist may ask you specific questions at this stage and you will be invited to feedback.
8) Final consultation. The work in its almost complete stage will be presented to you. This can be done digitally or in person if you are able to travel to meet the artist. Any final changes may be made at this stage.
9) Framing consultation and process if required.
10) Delivery and unveiling of your commission.
Frequently Asked Questions
Q1) How long will it take?
A commission can usually be carried out within the time frame you set. The artist will arrange a schedule and we will keep you informed of how the commission is progressing.
Q2) How much will it cost?
We will provide options to suit your budget. Commissions can cost slightly more than an original piece of artwork by the same artist. This is due to the process and time it takes for them to create something bespoke for you. However what you gain from it as a unique and personal piece which is priceless. We also have a Pay By Finance option which allows you to split the cost, interest-free over 10 months to 5 years. Any initial concerns around it being an expensive processor one where you will have little control will be quickly alleviated as commissioning is an affordable process and one we keep you fully engaged with as your artwork is produced.
Q3) What if I don't like the final piece?
Fear not, this is highly unlikely to happen. We carry out a number of thorough consultations with you and the artist before the commission begins, so there is total communication and thorough understanding of what you want. If you enjoy the artist's work, it is unlikely they will do anything but true justice to your piece.
Q4) What if I want to change something?
Throughout the process, we will keep you informed of the progress of the work as it develops and agrees at what stages you are able to make requests. The artist will want to get it right for you as their client, so changes are usually carried out with the agreement of both parties.
Q5) Will I meet the artist?
Yes, usually the artist is more than happy to meet with you and if you are being painted from life, this is a prerequisite. Occasionally, if the artist lives far away or is based abroad, it is not possible but we can usually arrange a telephone conversation and the piece to be commissioned from photographs.
We invite you to contact us to discuss commissioning a portrait of yourself, your family, your partner, or someone you would like to celebrate, please contact Isobel@DegreeArt.com / (+44)7708 251 687.