Athena Anastasiou an art scholar and post graduate from Central St Martins, and is currently based between New York and London. Working with bold colourful strokes, exposed linen and layers of resin, Athena uses oil paints to sculpt her portraits to scrape away as much paint and detail as possible whilst still retaining the feeling of a person. With the goal of stripping portraiture back to its bare essence, Athena's process involves emphasising the silent and captivating dialogue between the sitter and the viewer.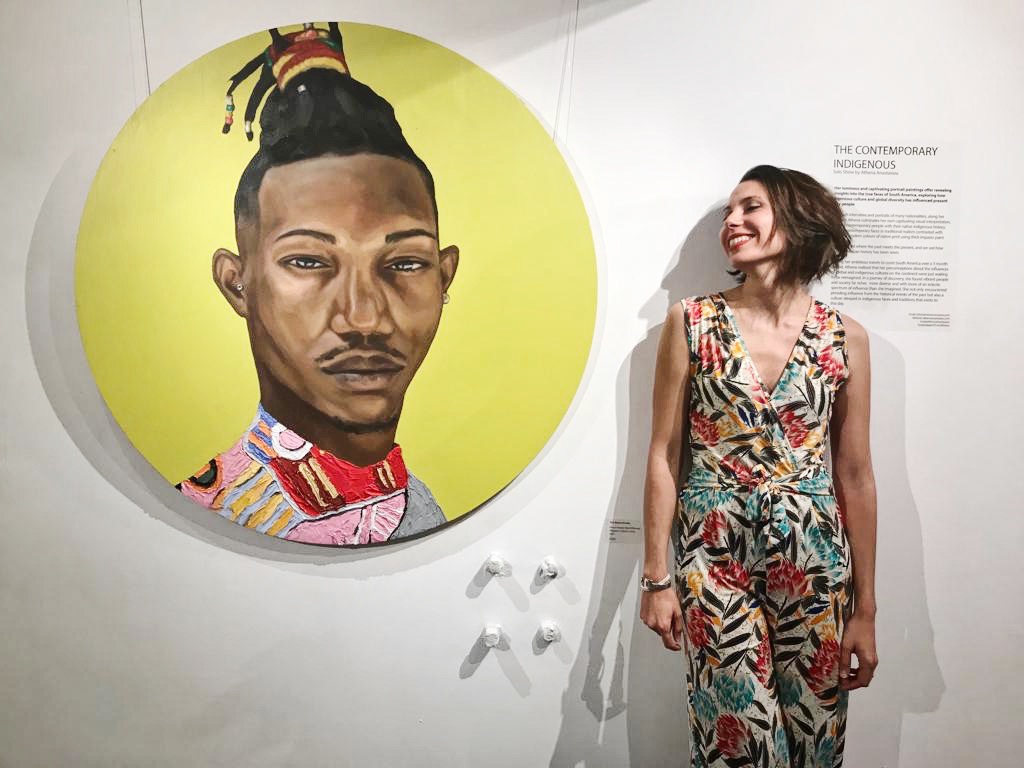 1) Which art movement do you consider most influential on your practice?
The Renaissance has always appealed to me; masters like Michelangelo, Da Vinci and Rembrandt. Their use of colour and chiaroscuro defines a timeless beauty that I have always loved. I would also say modern art too, contemporary artists constantly inspire my practice.
2) Where do you go and when to make your best art?
I love making art in the studio as I can be as messy as possible! I also enjoy painting live for the buzz of it!
3) How do you describe your 'creative process'?
I am interested in connecting with people, so I approach them on the streets of London and ask them to sit for me. It's an intuitive process and one which I love. This series called "Essence" explores how I can capture the true essence of someone that I do not already know through minimal brushwork. I work from an empowering pose that I express through thick suggestive paint strokes. I then scrape away what is not necessary using a palette knife and making sure the surface I work on is smooth, i/e resin on canvas/linen or aluminium. My aim is to strip portraiture back to its bare form and essence, emphasising the silent and captivating dialogue between the sitter and viewer.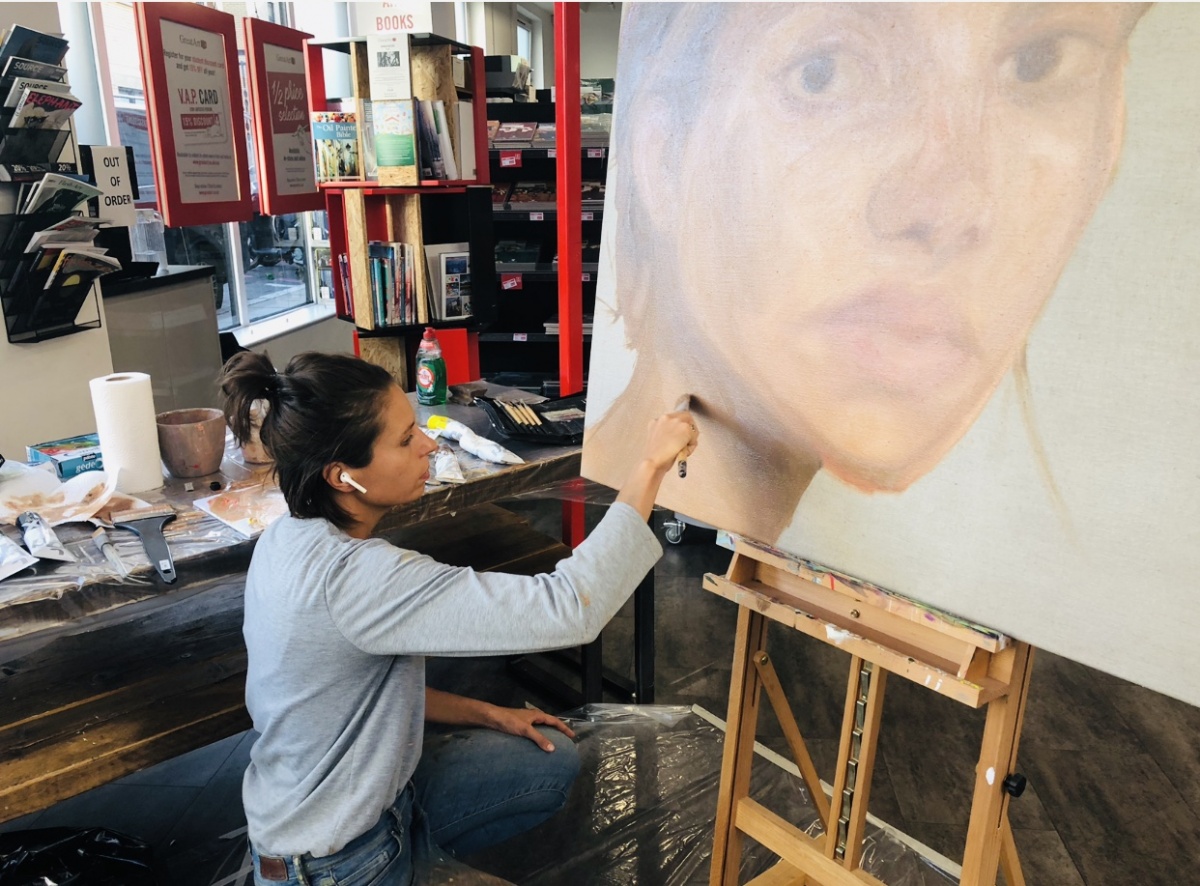 4) Which artist, living or deceased, is the greatest inspiration to you?
There are so many! I would say Picasso as he is a true inventor through the art movements, and for his unique style and child-like art work that is so rich in freedom, research and joy.
5) If you weren't an artist, what would you do?
Be a soul singer as I love singing and music, or realistically, I would set up a conscious business to support the planet, promoting sustainability and wellbeing.
6) What do you listen to for inspiration?
I am currently watching videos on Kerry James Marshall, Louise Bourgeois and Agnes Martin!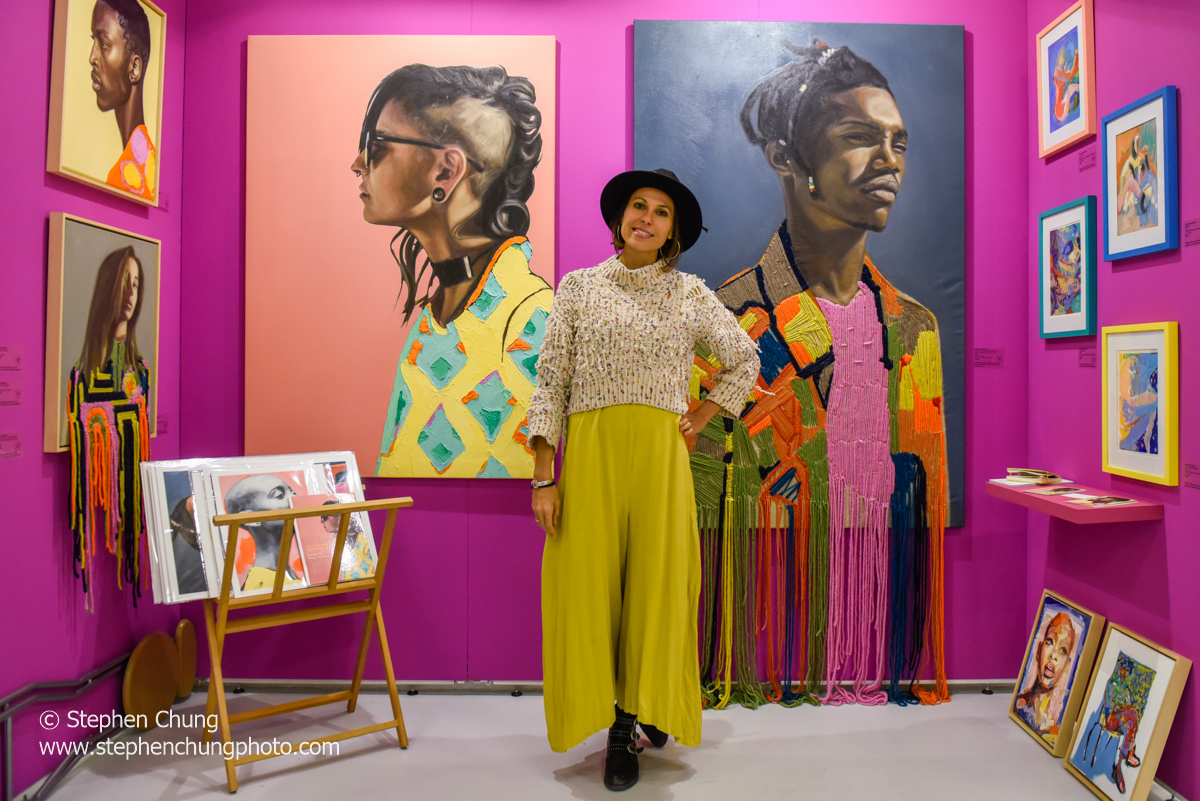 7) If you could own one artwork, and money was no object, which piece would you acquire?
Oh, I like this question! May Blossom on the Roman Road by David Hockney?! However, Picasso is up there too, amongst soo many others! Food for thought…
8) If your dream museum or collection owner came calling, which would it be?
I have always wanted to exhibit in the Royal Academy, so that would be the first, then The National Gallery & Tate Britain. In NYC: Pace gallery, Canada and many more!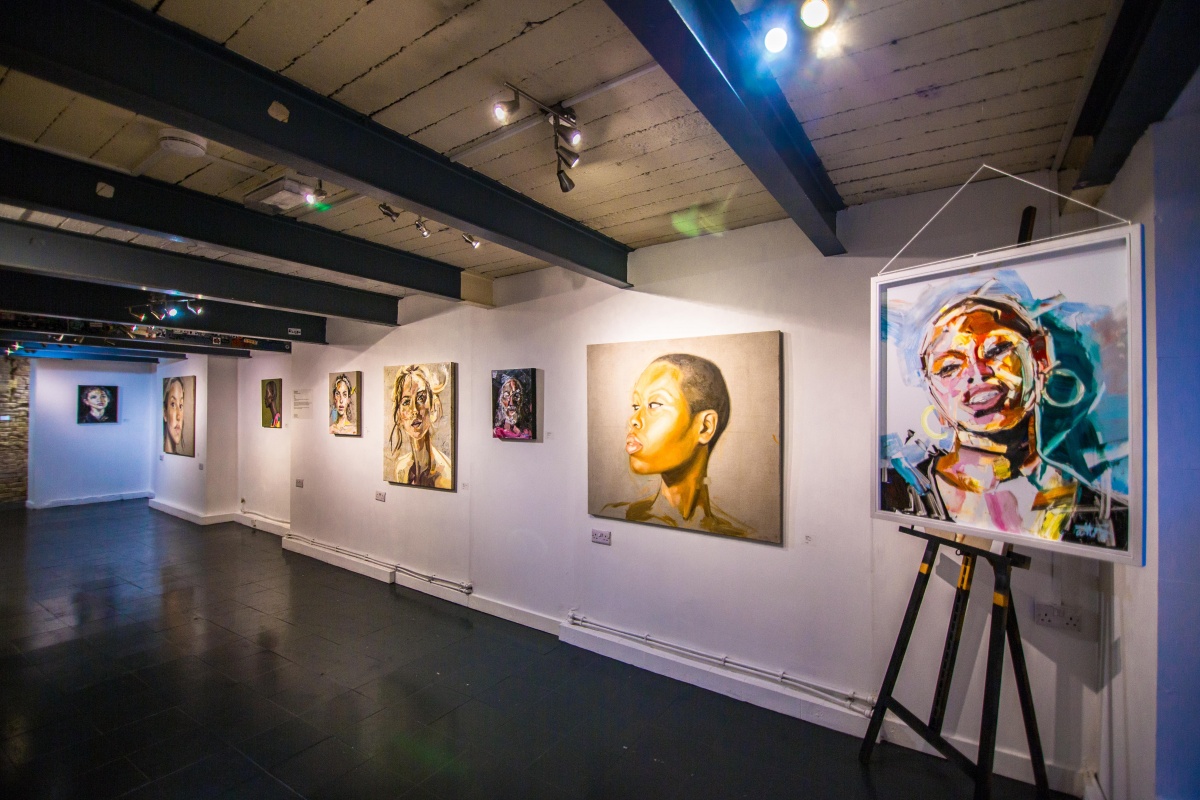 9) What is your key piece of advice for artists embarking on a fine art or creative degree today?
Get into a good practice and schedule for creating your work, put the hours in so you are in constant dialogue with your work and write a weekly statement keeping up to date with what you are trying to say. Build your website and Instagram so it reflects your high quality brand and what you stand for. Go to as many shows and openings as possible, network, find out what space/gallery suits your type of art. Do group shows, a solo, and expose your work and self. Keep up to date with your business plan and numbers! Something that is key that all artists need to do, including myself! Keep calm and fall in love with the journey and all the lessons along the way as that's what really counts.
10) What is your favorite book of all time (fiction or non fiction)?
11) If you could hang or place your artwork in one non traditional art setting, where would that be?
Over The Sea and people could view it from the shore or by boat.
12) What was the biggest lesson your university course or time studying taught you?
Self motivation. It is one of the most useful things to practice early on for when you have an art career or own your own business.
13) And finally, if we were to fast forward 10 years, where would we find you?
Having a solo show at the Royal Academy.

Learn more about Athena and discover her collection of paintings.