Celeste C. da Luz was born in Macau and is currently based between London and Macau. With an MA in Fine Art from the University of the Creative Arts, Celeste is one of the selected artists in the project 'In the Studio' of the Mall Galleries in London and was awarded The ESOP Newman Young Artist Scholarship from The Essential School of Painting and the Top Prize in Lifted\\18: Art Competition. Following her graduation, she participated in the International Artist Residency Programme at the HOP Projects and presented a solo exhibition Perfectly Imperfect. Her works have also been featured in group exhibitions internationally.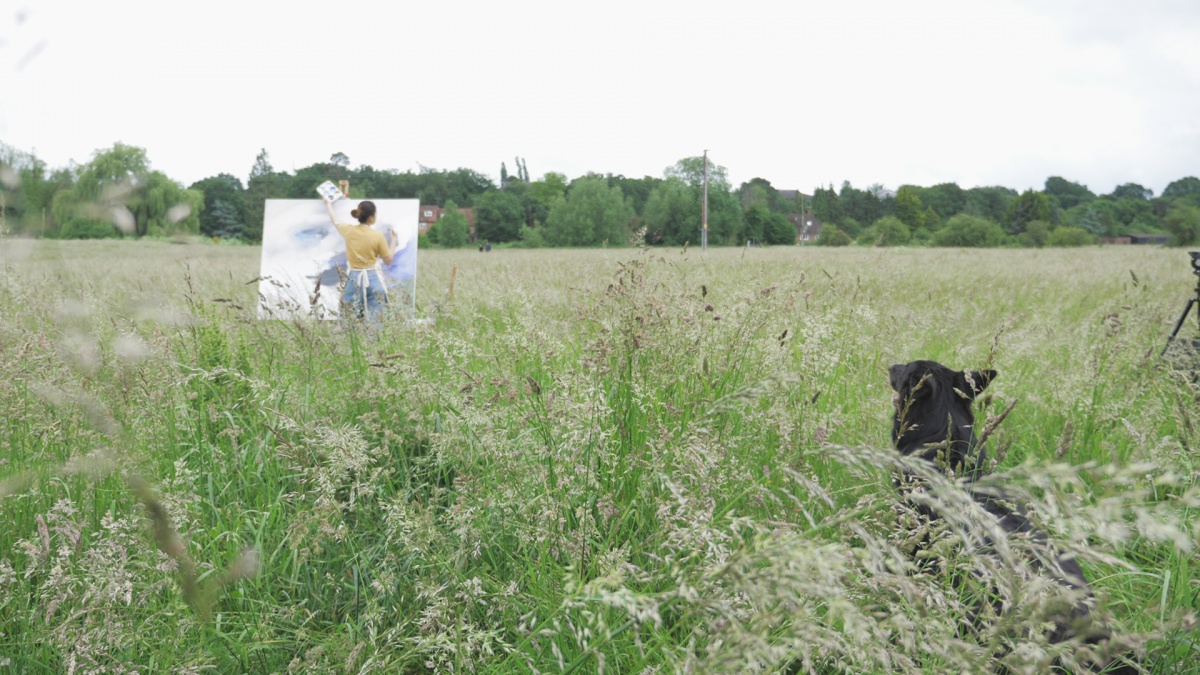 1) Which art movement do you consider most influential on your practice?
I would say Abstract Expressionism, for gestural brush-strokes and experimental mark-making. It also brings inspiration for spontaneity and unconsciousness.
2) Where do you go and when to make your best art?
Currently I'm working in my room as a studio space, and it mostly happens during the night. Hopefully I can find a bigger studio space soon, then I can be more aggressive of the scale of my work.
3) How do you describe your 'creative process'?
Observation of my surroundings is the greatest inspiration in my work. I have a notebook to record my daily observations throughout the day. Sometimes I write, sometimes I sketch, depends on whether it is a conceptual idea or some kind of form that I found intriguing.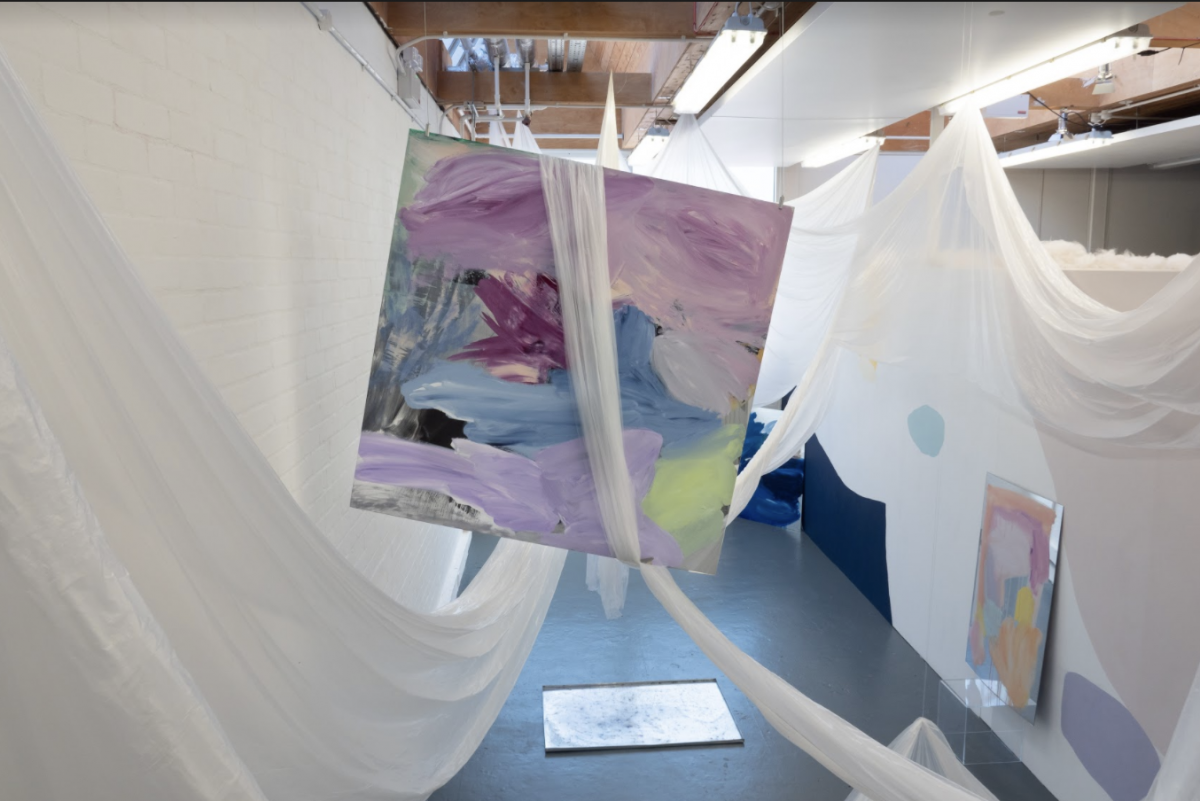 4) Which artist, living or deceased, is the greatest inspiration to you?
Gerhard Richter, Helen Frankenthaler, Pierre Bonnard, Olafur Eliasson, Spencer Finch, Karla Black, Anish Kapoor, Alice Channer (and a lot more!)
5) If you weren't an artist, what would you do?
I have always wanted to have a café of my own!
6) What do you listen to for inspiration?
Podcast wise, The Great Women Artists hosted by Katy Hessel is my recent favourite. Musically, I love listening to film soundtracks for inspiration, more to original scores composed specifically for the film.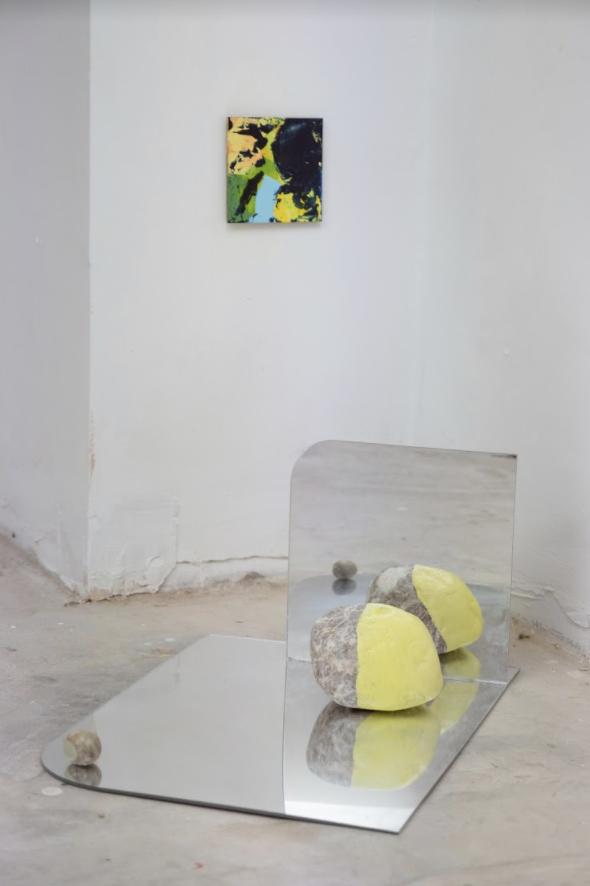 7) If you could own one artwork, and money was no object, which piece would you acquire?
The Sunlit Terrace (1939-46) by Pierre Bonnard.
8) If your dream museum or collection owner came calling, which would it be?
Tate, The Guggenheim, or the Hamburger BahnhofI. 
9) What is your key piece of advice for artists embarking on a fine art or creative degree today?
Time spent over thinking = time wasted for learning through making.
10) What is your favorite book of all time (fiction or non fiction)?
I don't think I have one, the last book I read was Seeing Ourselves: Women's Self-Portraits by Frances Borzello.
11) If you could hang or place your artwork in one non traditional art setting, where would that be?
Probably spaces in an urban environment, the work would be an installation piece that you can walk into, explore and interact.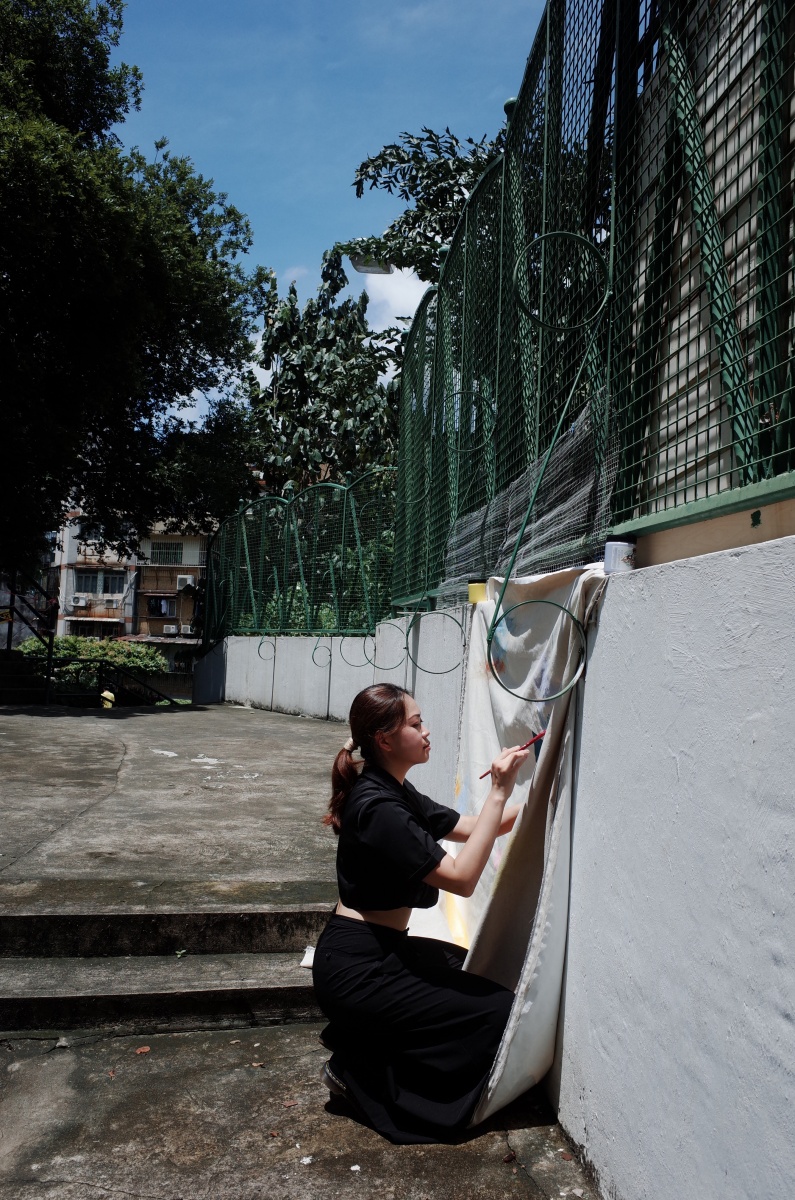 12) What was the biggest lesson your university course or time studying taught you?
Never stop creating. Keep working, keep making 'mistakes'. 
13) And finally, if we were to fast forward 10 years, where would we find you?
Living and traveling while creating work around the world. 

Learn more about Celeste and discover her collection of paintings.