Based in South West London, Charlie Lang is an artist graduating from University of the Arts London in 2017 with a Masters in Fine Art Degree and focuses predominantly on minimalist sculpture using typically brutalist and industrial material. Charlie's sculptures ride on brute materiality and a floppy sense of humour. With raw materials like concrete and steel, he marries their urban, hard and stern qualities with a bentness, sag and bow. They invite our connotations of strength, purpose and construction that we are all familiar with, as building blocks of the most substantial man-made objects we encounter; buildings, bridges, roads. These ties to the outside world become part of how his sculptures are shaped in the context of the studio or gallery, by an aversion of wanting to play to the materials usual destinies and unwritten rules. How can they be repurposed to fight the reasons they were created? Reduce a material down to its irreducible qualities and repurpose what is left behind? How can its remaining parts be exploited? Often when working with the materials a conversation emerges between their space and their materiality. The scale these materials are used to being labored with in the world is often at odds with the space available to me. They ask to be bigger than big, and Charlie responds with regret, whilst stuffing them into what space he can. What results is a monumentality with its belt tightened and a colossal indulgence in daftness and absurdity.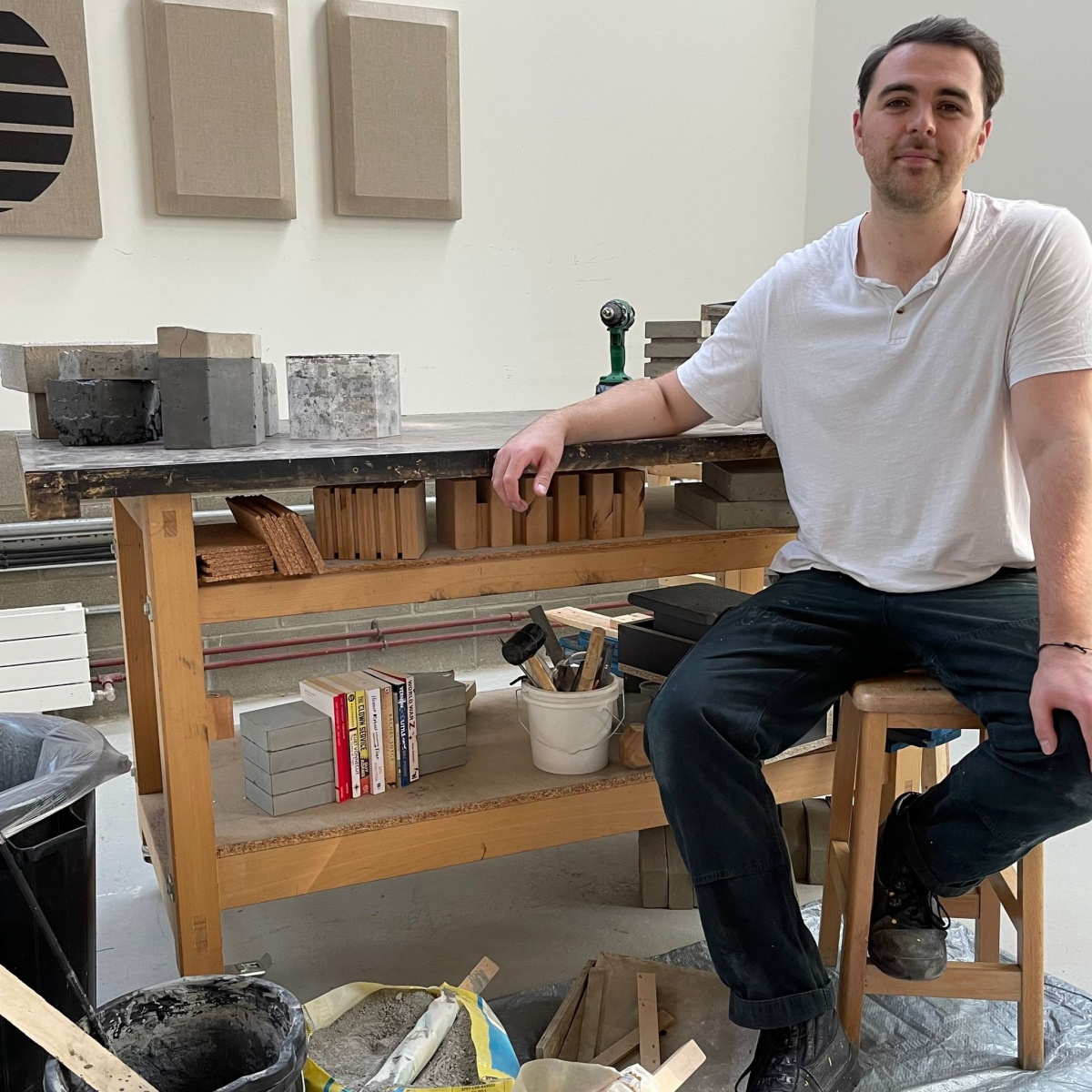 1) Which art movement do you consider most influential on your practice?
100% Minimalism; everything that the movement encompasses! Brutalist architecture is something that has always informed my practice. I also think that humour within art can be so powerful and is very important.
2) Where do you go and when to make your best art?
Wherever I can find a corner or space to be extremely messy and disorganised! I always tend to have breakthrough moments at annoyingly inconvenient times, like when I'm late for something, or driving and I don't have anything to draw on or with! Then I predictably forget everything.
3) How do you describe your 'creative process'?
It's a total mess. I'm such a messy person with a very short attention span. This leads me to change my train of thought every 10 minutes or so. To try and counteract this, I work on a few pieces at a time so I can jump from one to the other when I get bored or frustrated with something. Most of the turning points in my practice has come from so called "mistakes".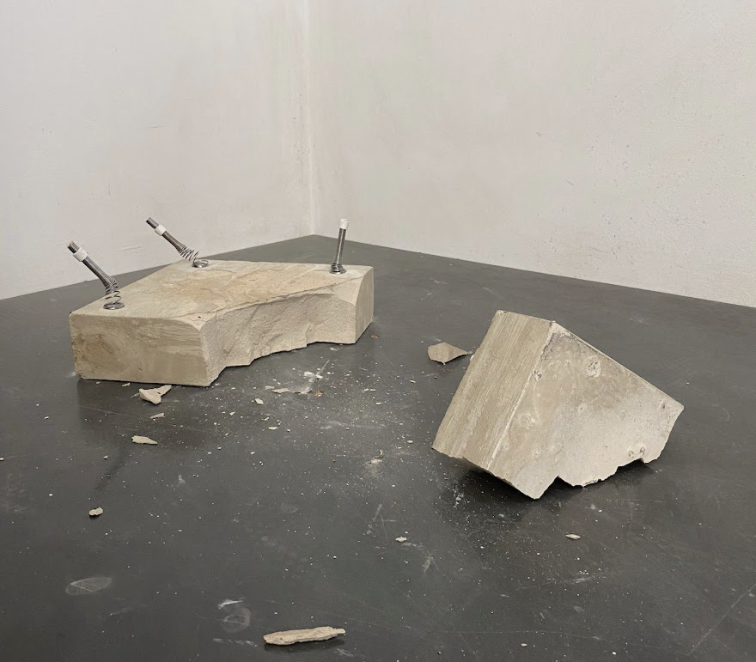 4) Which artist, living or deceased, is the greatest inspiration to you?
Phillida Barlow, Donald Judd, Rachel Whiteread, Angela De La Cruz, Franz West, Josef Albers, Sophia Starling, Charley Peters, Oliva Bax, Julian Wild, in no particular order.
5) If you weren't an artist, what would you do?
I would most like to be involved in teaching art within further or higher education, and to pass on my passion to new and emerging artists. I already work full time within an art school as a wood and metal technician, teaching skills and processes to many students from a variety of BA & MA courses. So, my long-term goal, alongside being an artist would be to eventually progress into a more teaching based role, focusing on both the practical and theory aspects of art.
6) What do you listen to for inspiration?
When I really get into a good groove, I try to listen to something that won't distract me too much like Bon Iver, Joji, Odd Atlas. Anything easy listening. I also love a good podcast.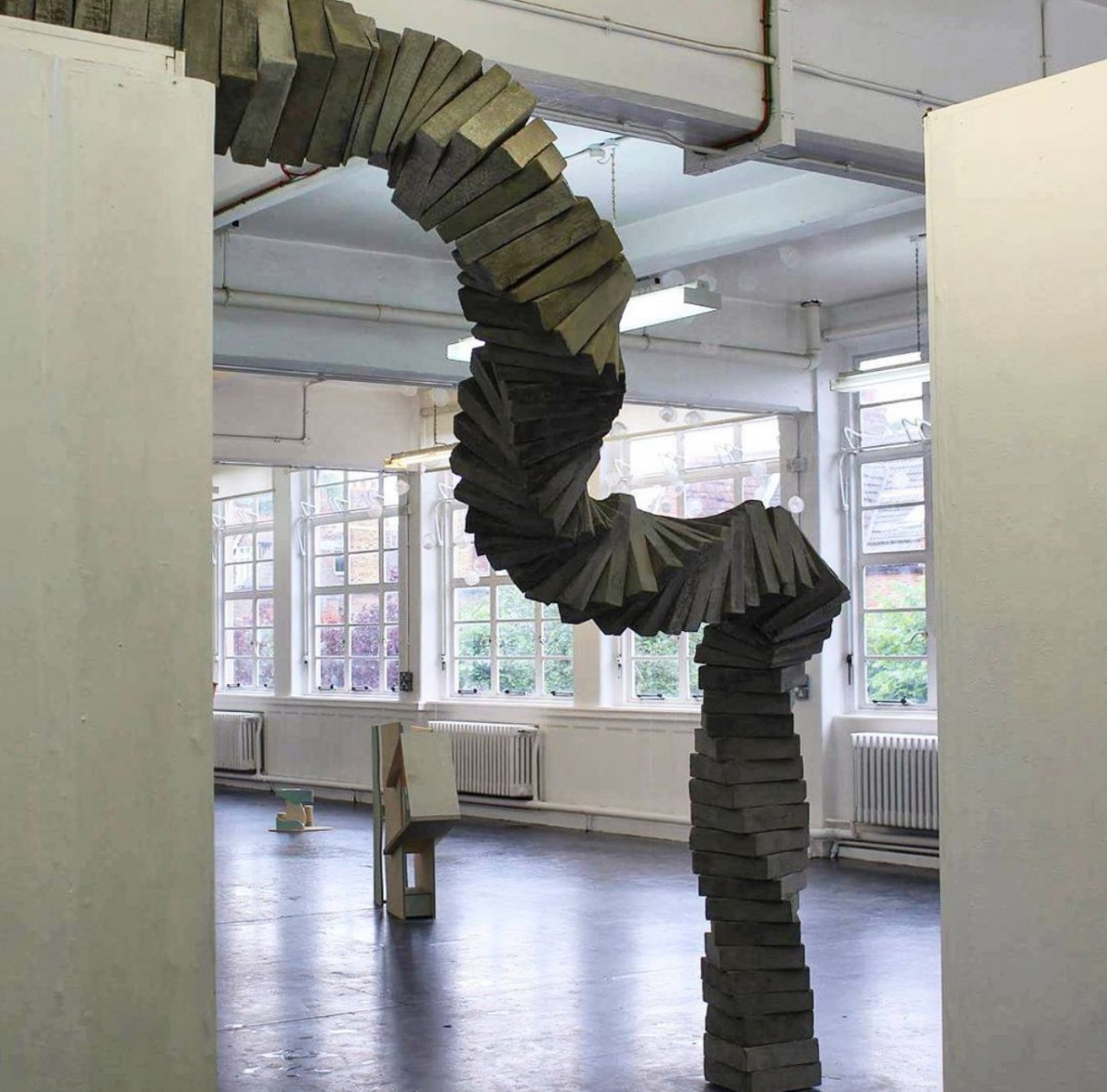 7) If you could own one artwork, and money was no object, which piece would you acquire?
Anything by Donald Judd or Rachel Whiteread, or Phyllida Barlow.
8) If your dream museum or collection owner came calling, which would it be?
I don't really have a specific answer to that. I'd love my work be a part of anything that was free and easily accessible to everyone. I'm not fussed as long as people enjoy my work. Although having said that, I'd love to work with the Royal Society of Sculptors!
9) What is your key piece of advice for artists embarking on a fine art or creative degree today?
Learn through making, explore every avenue of thought, even if it doesn't seem relevant. Don't stop making and don't stop meeting people! The artistic community, in my experience, relies so much on friends, the people that you meet and the opportunities that come from that.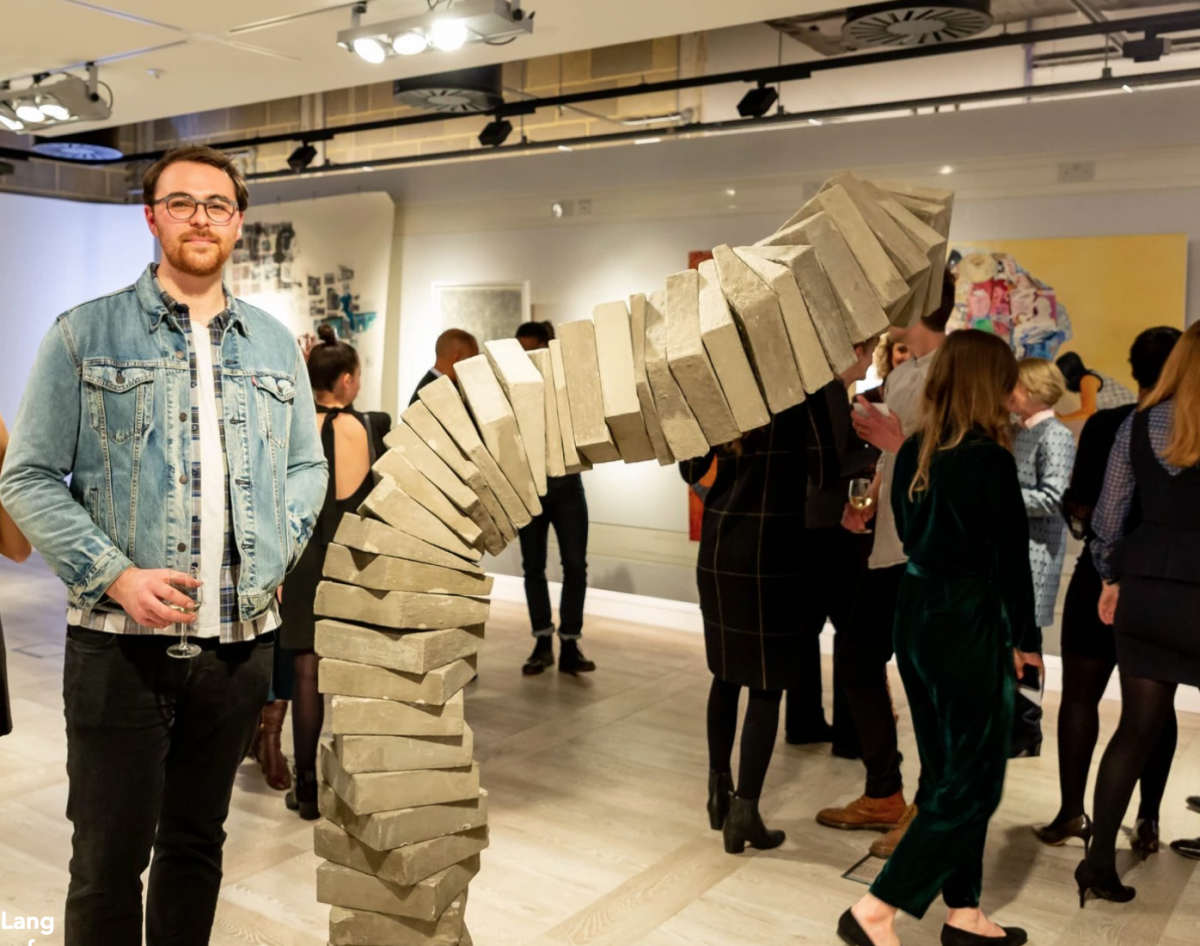 10) What is your favorite book of all time (fiction or non fiction)?
I really like Jo Nesbø's Harry Hole series.
11) If you could hang or place your artwork in one non traditional art setting, where would that be?
I work with a lot of concrete and take so much inspiration from building sites. I'd love to have a large scale piece amongst the chaos of that environment.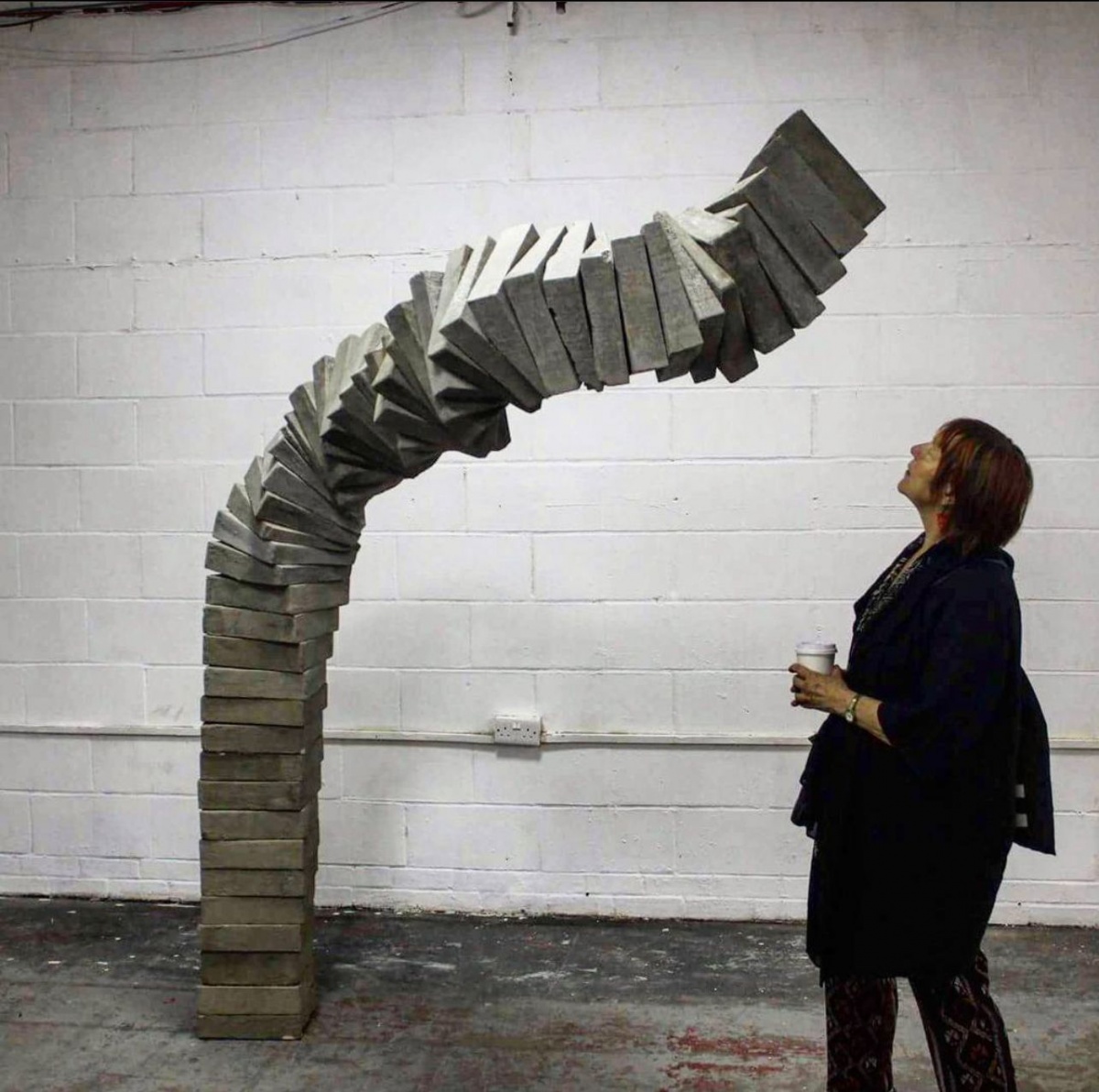 12) What was the biggest lesson your university course or time studying taught you?
That it's all down to you. You can decide how much time you put it, how much effort. Take everything you can from your peers because that's the thing that I miss most from university, being around friends and artists all of the time, getting their advice and opinions and sharing ideas.
13) And finally, if we were to fast forward 10 years, where would we find you?
I hope you would find me in a workshop at the end of my garden, working on something new. Showing work as much as I can, in as many places as possible, and interacting with other artists.

Learn more about Charlie and discover his collection of sculptures.