Imogen Morris is a Birmingham based artist who creates portraits using nail and thread. After completing a first class degree at Kingston University in Fine Art and Art History (BA hons), Imogen began working in the community arts and voluntary sector. However, 3 years ago Imogen returned to creating art for herself and began hand-stitching faces and animals by building up form in a polygonal style. Imogen is influenced by the traditional craft of hand-embroidery but her style of work puts a contemporary spin on threadwork. Imogen's method of making consists of wrapping thread around nails which pinpoint the contours of the face to build up a mesh-like form made up of triangles. Imogen builds up layers and layers of these triangles to detail the subjects' features and create depth to the image. Every part of this process is done by Imogen's hands. Imogen's work is both bold but fragile. While the triangular forms in the subject's face are strong and harsh, they contrast with the delicacy in the materiality of the thread itself. The accurate portrayal of the face combined with the depth of the nails creates a sense of movement and character in her subjects' face.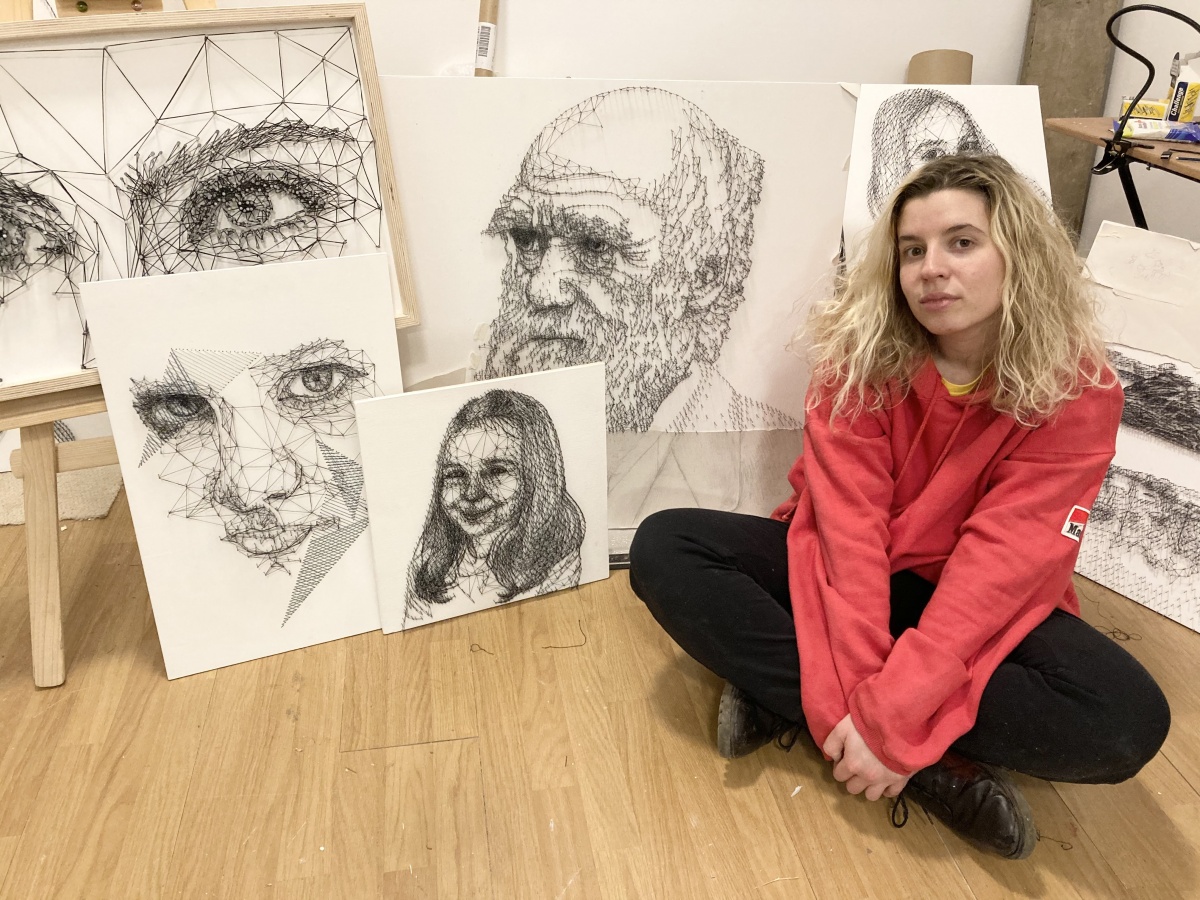 1) Which art movement do you consider most influential on your practice?
Minimalism – I absolutely love it and was heavily influenced by it during my degree. I wouldn't say it's obvious in my practice now, but I build up harsh lines in my triangles to create mesh-like forms, and these replicate the strong angular forms of Minimalism.
2) Where do you go and when to make your best art?
My studio is the only place I make my art – I put on music or podcasts and just get in the zone. The hours fly by and I completely lose track of time.
3) How do you describe your 'creative process'?
My process is actually very technical – when making a commission for a client, the client will often give me a photo to work from - the most important part of the process is replicating the exact image of that photo in nail and thread. And therefore the process is very technical – ensuring that each line I make with thread matches that of the photo. It's a challenge but I like stepping back at the end and impressing myself with the likeness I create. When I'm making work to sell, rather than a commission, I allow myself more creative freedom. Recently I have been playing with different colours and pushing myself into making more abstract work – this is less technical, but more creative. I like that I have these two strands to my practice as I therefore don't tire of one or the other.
4) Which artist, living or deceased, is the greatest inspiration to you?
Eva Hesse – she is the ultimate post-Minimalist artist. She combines strong, rigid forms with soft texture. Her work fascinates me, it's so clever.
5) If you weren't an artist, what would you do?
I enjoy working with young people and have worked in youth work for years so I'd very likely by back there.
6) What do you listen to for inspiration?
If I want to be experimental and push my practice out of its' comfort zone then I listen to music – my favourite musicians to listen to right now are Alt-J, Arlo Parks and Michael Kiwanuka. If I'm trying to focus on replicating an image for a client then I'd listen to a Podcast. My fave right now are You're Wrong About and This Is Actually Happening.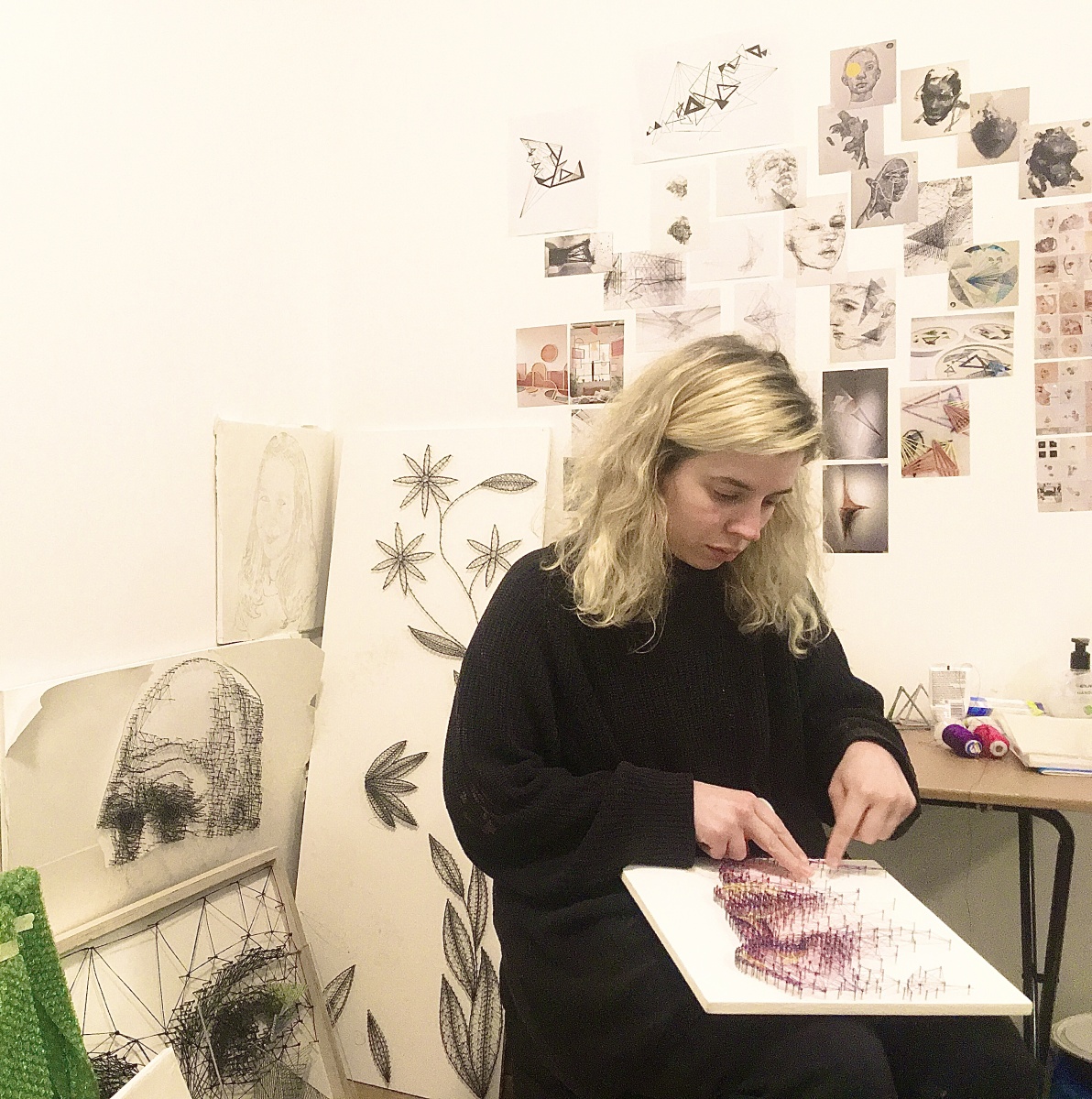 7) If you could own one artwork, and money was no object, which piece would you acquire?
A huge Henry Moore sculpture, one of his outdoor ones. I don't have a garden but when I do I'd stick it there!
8) If your dream museum or collection owner came calling, which would it be?
I love the V&A – it's probably my favourite museum or gallery. You can easily spend hours in there going through their collections and their temporary exhibitions are always mind-blowing – the Frida Kahlo and Alexander McQueen exhibits are my favourites.
9) What is your key piece of advice for artists embarking on a fine art or creative degree today?
I would really advise to save as much as possible in advance so you have some money to invest in your business on things like a digital marketing strategist, branding, possibly a business coach – these things are really important but I found myself clueless when starting out.
10) What is your favorite book of all time (fiction or non fiction)?
'High Rise' by J G Ballard
11) If you could hang or place your artwork in one non traditional art setting, where would that be?
An abandoned Brutalist building (there are quite a few where I'm based in Birmingham) – I think my art would complement the buildings well. I'd want to play with the space – floor, ceiling, multiple walls to create some sort of immersive installation.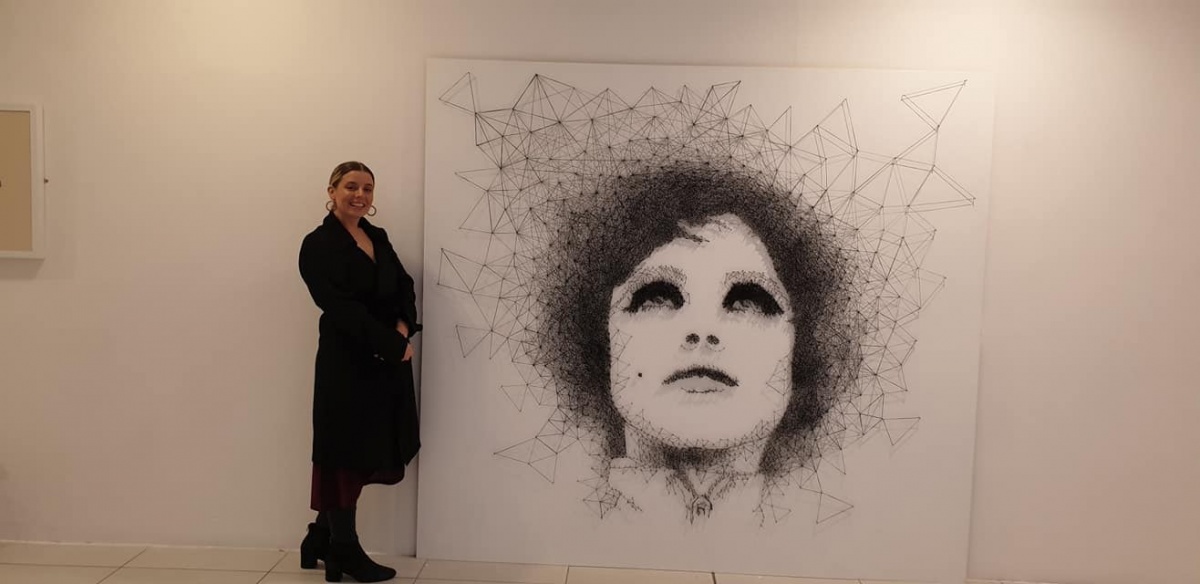 12) What was the biggest lesson your university course or time studying taught you?
Time-management – I became an expert in juggling multiple tasks!
13) And finally, if we were to fast forward 10 years, where would we find you?
(Fingers crossed!) Making large scale art out of thread.

Learn more about Imogen and discover her collection of artworks.