James Willis is a British painter who focuses on places and buildings and is inspired by his passion for architectural landscapes and intrigue for perspective. Representing the play of light on buildings to create a particular atmosphere, Jame's work explores how mediums such as oils or watercolours, can be used figuratively whilst also exploring the abstract qualities they can offer on a picture's surface. With light and colour as the essential elements of inspiration for the artist, Jame's practice involves the creation of free, impressionistic brushwork along with a delicate approach to detail.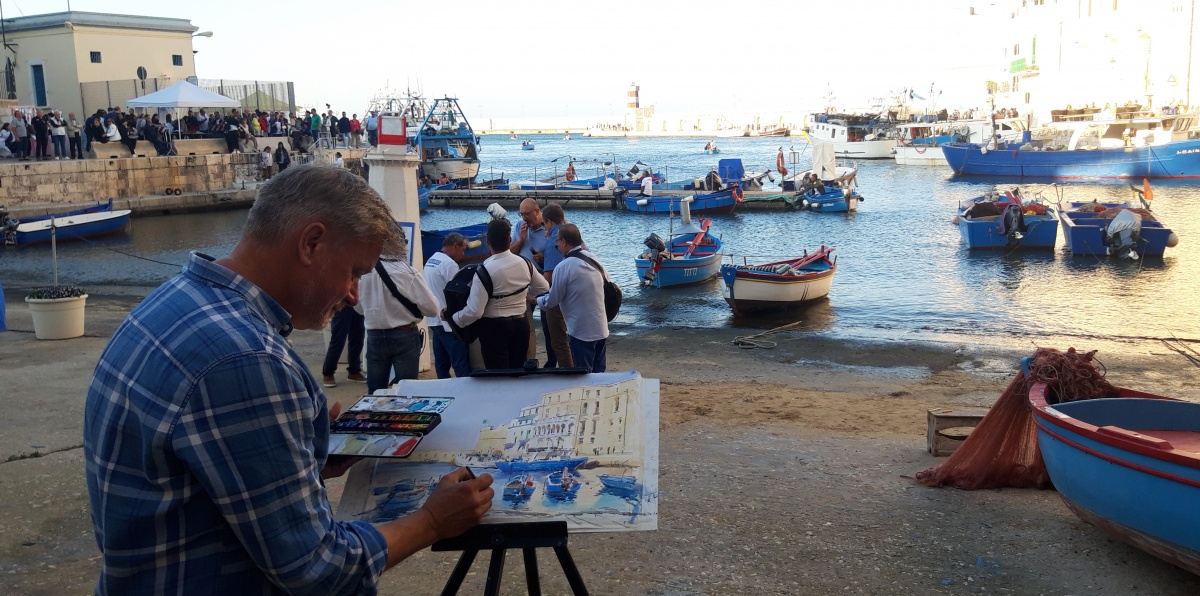 1) Which art movement do you consider most influential on your practice?
The three I have constantly looked back at are the Venetian Renaissance for the extraordinary developments artists like Titian made with oil paint; the Golden Age of British watercolourists who similarly developed the medium and materials; and Monet and Matisse for their colourism.
2) Where do you go and when to make your best art?
I am lucky to have two spaces to work in. One where I live which is suitable for smaller paintings, drawings and Art History research and my studio which is out in the country in a quiet village near to home when the big and messy stuff can happen!
3) How do you describe your 'creative process'?
I would like to think my creative process is rigorous in terms of research, practice and preparation through observational drawing and working on location. It is also spontaneous and expressive which sometimes feels disconnected to the above but in truth it can't happen without lots of drawing, researching methods and practices as well as finding inspiration.
4) Which artist, living or deceased, is the greatest inspiration to you?
There are far too many to mention! At present, I am working on a project which involves painting buildings and architecture so I have been looking a lot at Canaletto and also discussing the subject with my good friend and neighbour the internationally acclaimed American-British artist Carl Laubin.
5) If you weren't an artist, what would you do?
6) What do you listen to for inspiration?
Depending on the stage I'm at with the painting sometimes nothing at all. When I start I need something lively which can be anything from cheesy 1970's pop to Bach organ fugues. If I'm concentrating it will be Gregorian Chant or something calm and spiritual.
7) If you could own one artwork, and money was no object, which piece would you acquire?
Veronese's Marriage at Cana. The colours are amazing!
8) If your dream museum or collection owner came calling, which would it be?
9) What is your key piece of advice for artists embarking on a fine art or creative degree today?
Find yourself through your work, research and practice hard and be true to that vision. Don't try to guess the market. Be the best you can be at what you do.
10) What is your favorite book of all time (fiction or non fiction)?
11) If you could hang or place your artwork in one non traditional art setting, where would that be?
St Pancras Station - Eurostar.
12) What was the biggest lesson your university course or time studying taught you?
Get involved and make good friends!
13) And finally, if we were to fast forward 10 years, where would we find you?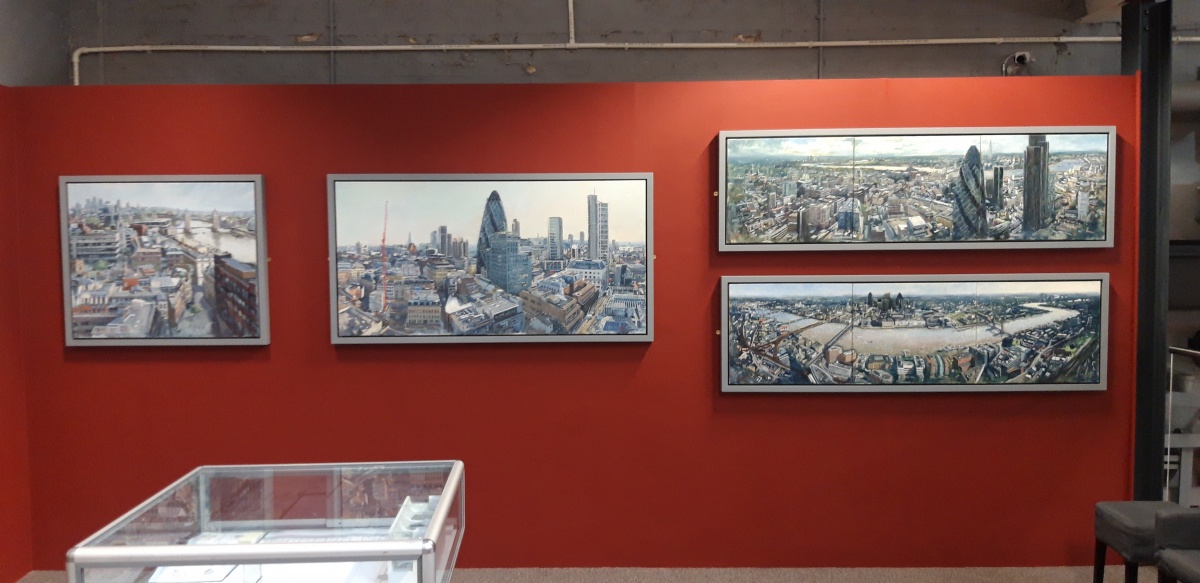 Learn more about James and discover his collection of paintings.