Lana Matsuyama is a Japanese-American contemporary artist, designer and creative director, based in London and New York. Specialising in abstract mixed media paintings and drawings, she aims to retain a sense of minimalism in her work whilst simultaneously creating movement, emotion and complexity through repetition, texture and patina. Lana finds inspiration from patterns in nature, ever-changing urban landscapes and Japanese influences such as wabi-sabi. Conceptually, she is interested in exposing the creative process through a practice of layering, adjusting and building. We are so excited to welcome Lana to the DegreeArt team!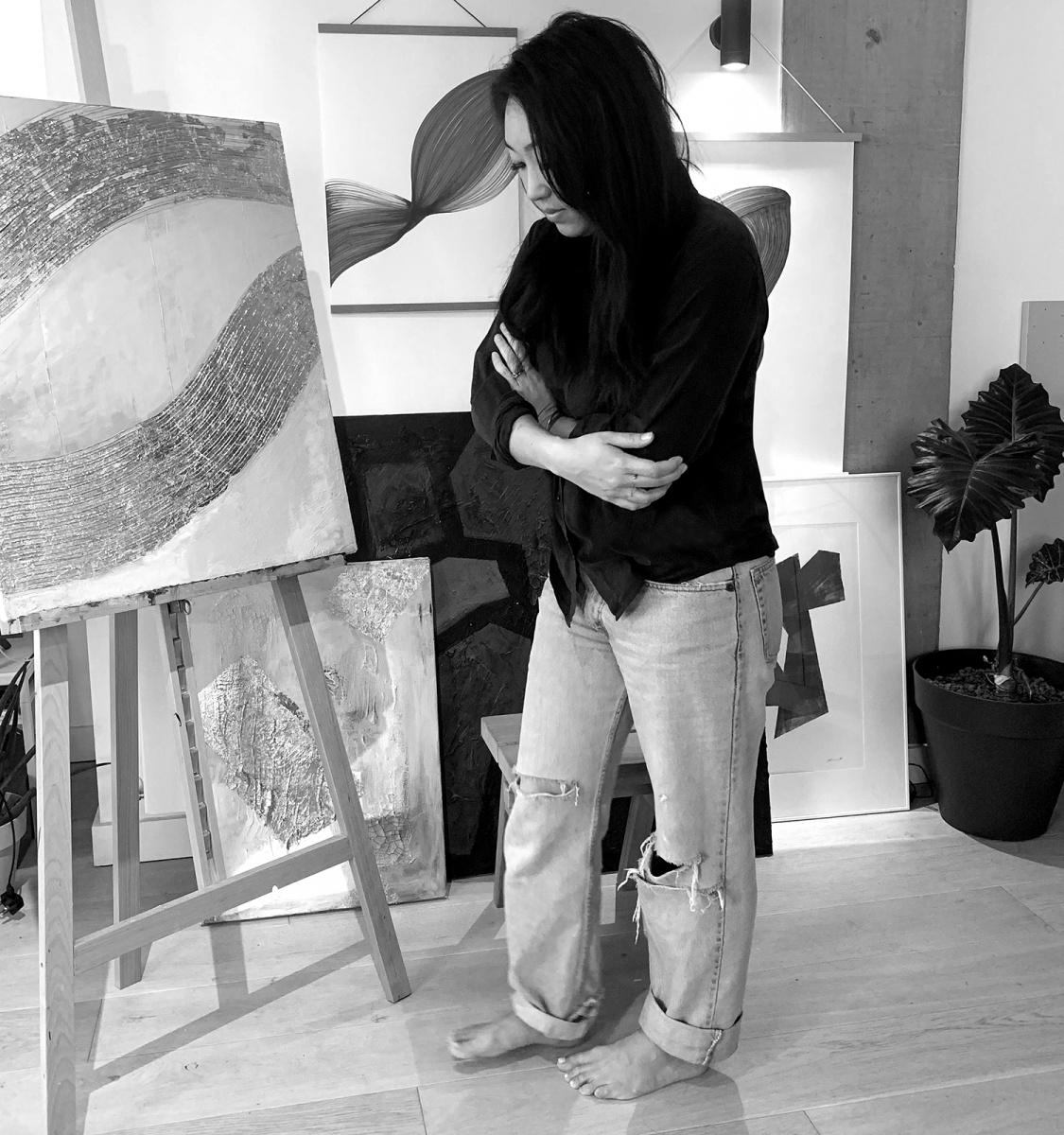 1) Which art movement do you consider most influential on your practice?
Abstract expressionism and minimalism, though I find influences in aspects of a lot of other movements.
2) Where do you go and when to make your best art?
In the late-night hours on my studio floor. I'm a night owl, and I've found that I can work uninterrupted whilst everyone is asleep.
3) How do you describe your 'creative process'?
My creative process starts by taking photos of things that inspire me...everything from rock and mineral formations in the Natural History Museum to the grooves on bus floors, work from other artists to architecture. I collect these photographs, and when the mood strikes, I refer to them as a starting point for my pieces. Conceptually, I'm influenced by themes of balance, impermanence, imperfection and the idea that the creative process is a practice of building, making revisions, and reforming.
4) Which artist, living or deceased, is the greatest inspiration to you?
I don't have one particular artist that I look to for inspiration; I rarely walk away from a gallery or museum without a new idea.
5) If you weren't an artist, what would you do?
I'm also an art director and designer, and run my own creative studio called Design Pool (wearedesignpool.com). We specialise in mostly web, so working with my hands as an artist is really refreshing and another way to express myself. I also play instruments (drums, guitar, piano) so exploring a career in music would be fun!
6) What do you listen to for inspiration?
These days I'm listening to Kevin Krauter, Slow Pulp, the "Surf Rock Sunshine" playlist on Spotify and older shoegaze-ish stuff like Cocteau Twins and The Smashing Pumpkins.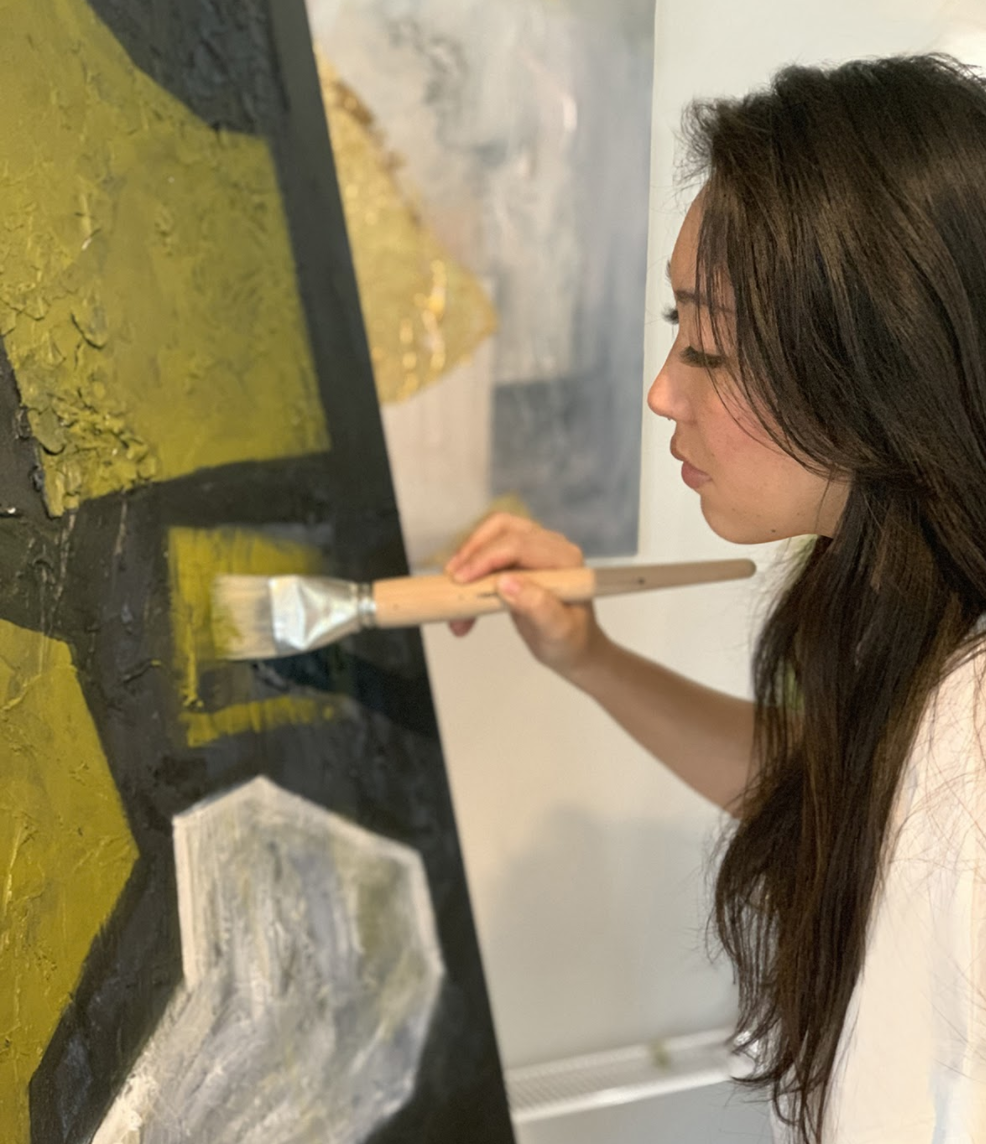 7) If you could own one artwork, and money was no object, which piece would you acquire?
Peter Doig's 'White Canoe' or really any artwork by him. Though he paints in a completely different language, I find his paintings beautiful, deep and mesmerizing.
8) If your dream museum or collection owner came calling, which would it be?
The Guggenheim Museum in New York. It's such a spectacular Frank-Lloyd Wright building and the space really helps tell the story of the exhibition.
9) What is your key piece of advice for artists embarking on a fine art or creative degree today?
Keep an open mind and try everything.
10) What is your favorite book of all time (fiction or non fiction)?
'Kafka on the Shore' by Haruki Murakami, though I have many favourites!
11) If you could hang or place your artwork in one non traditional art setting, where would that be?
If 'traditional' is referring to building interiors and homes, a cool, 'non-traditional' application of my artwork could be something like textiles.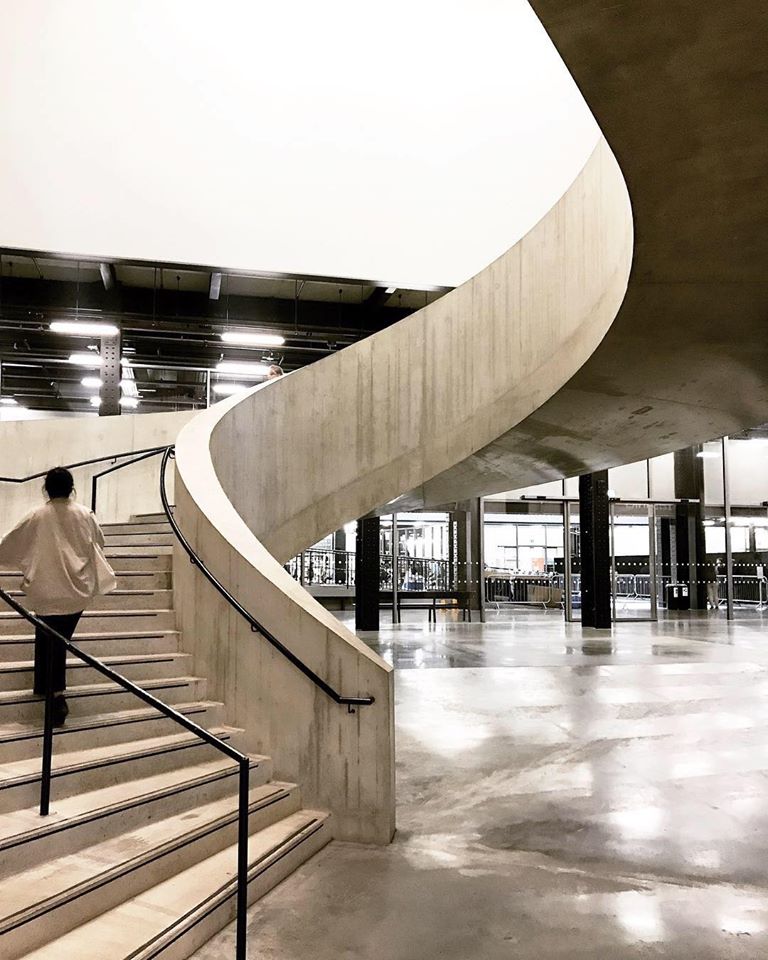 12) What was the biggest lesson your university course or time studying taught you?
Practice and hard work are the best ways to hone your craft. Outside perspectives from peers and professors can be useful, but ultimately, it's your vision. Follow your instincts.
13) And finally, if we were to fast forward 10 years, where would we find you?
I take each year as it comes, but hopefully in 10 years I'll be more articulate as an artist and better as a person!