Lucie Conoley founder of The Mips, 'The Most Important Places', illustrates maps detailing everything that makes a place unique. With a belief that most people have an affiliation with maps, often seeking to find something familiar within the mass of information, Lucie's aim is to take that familiarity a step further by detailing the buildings, the landmarks, the houses, everything that makes that area significant and special.
---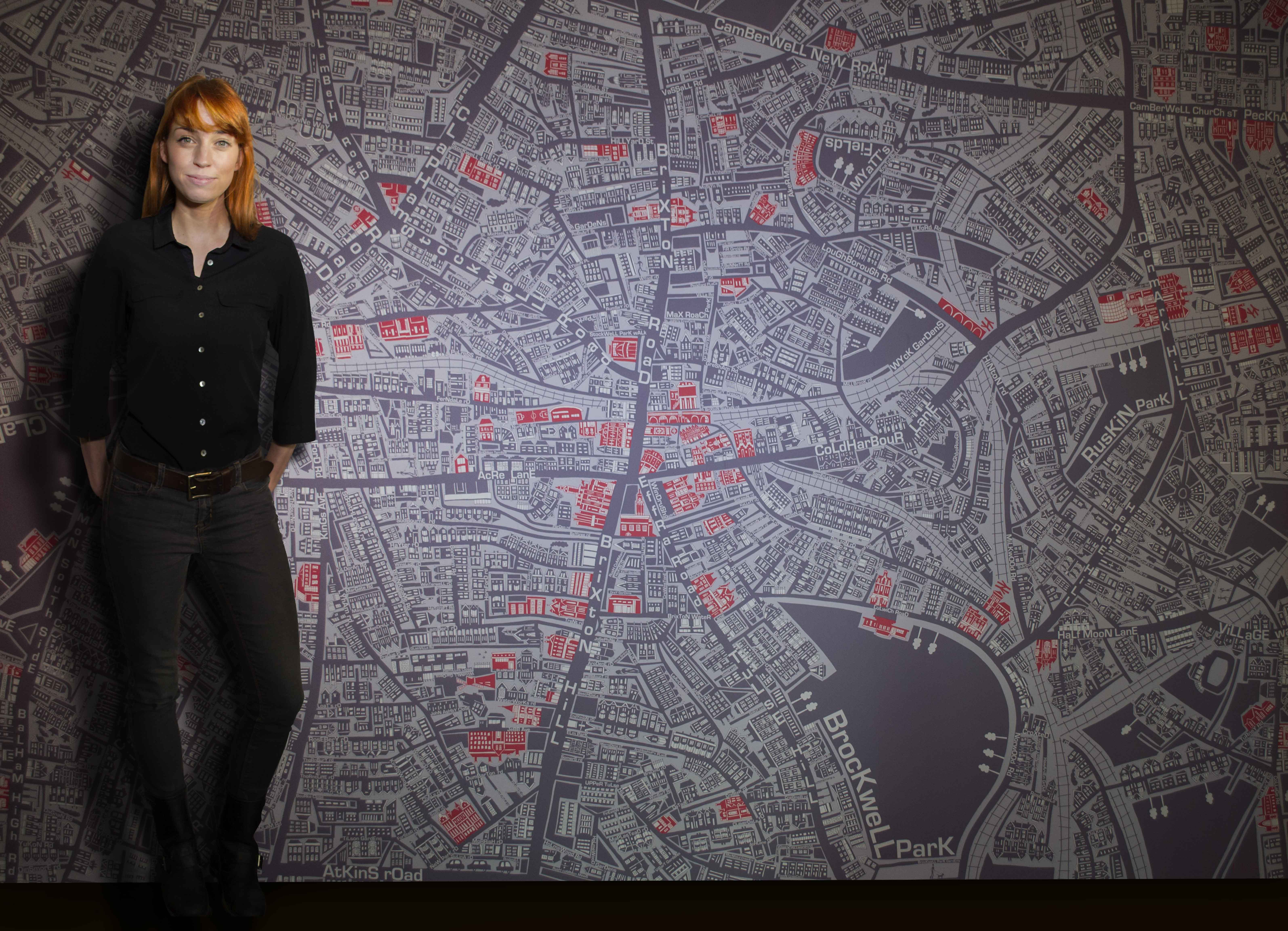 ---
1) Which art movement do you consider most influential on your practice?
I think the greatest inspiration for my work comes from artists such as Wenceslaus Hollar's 17th century panorama of London, 'The Long View of London from Bankside'. I am so inspired by these historical illustrations of towns and cities, how they record and detail an area at a specific time in history. I particularly love how you can see what buildings still remain today.
2) Where do you go and when to make your best art?
I work in my home based studio which is a hub of wonderful chaos and house plants. I tend to work in the evenings and at night. It's always been my most productive time of day for reasons I don't really understand.
3) How do you describe your 'creative process'?
My work is largely commission based, so the areas I draw are decided by my clients. For smaller scale work, I hand draw the maps and finish in photoshop. For large scale work, the image is all vector based and drawn in Adobe Illustrator, for the best large print quality. When I started drawing maps nearly all my work was hand painted on canvas, and this will always be my favourite way to work.
4) Which artist, living or deceased, is the greatest inspiration to you?
I am hugely inspired by contemporary map illustrators, like Adam Dant. How he can take any form of information and produce beautiful map illustrations from it. I am also inspired by the way Hockney paints buildings, I'm so drawn to his perspective and beautiful colours.
5) If you weren't an artist, what would you do?
A florist. Floristry and horticulture run very deep in my family. It's something that I am learning alongside my artwork as a hobby.
6) What do you listen to for inspiration?
Radio 4 plays. I love the ghost stories, in particular the series they used to run called 'Vincent Price's, The Price of Fear', and any historical stories.
7) If you could own one artwork, and money was no object, which piece would you acquire?
I think it would have to be David Hockney's 'My Parents' I find it so captivating. The way his mother is looking straight at him, and his father lost in a book. The tulips on the table and the way everything is so neat and in order. It's a snap shot of life that is so ordinary that it becomes to me, so extraordinary and perfect. And seeing as money is no object I would also love to own any Jean-Michel Basquiat piece.
8) If your dream museum or collection owner came calling, which would it be?
It would have to be MOMA. It would be my dream to produce a large scale bright pink map of Manhattan to be displayed there.
9) What is your key piece of advice for artists embarking on a fine art or creative degree today?
A person told me, 'You only have to be good at 1 thing'. So my advice would be, choose one subject matter and make it your world
10) What is your favorite book of all time (fiction or non fiction)?
The book I could read over and over again would be Diana Norman's 'The Stately Ghosts of England.' I have inherited my Great Nan's ghost stories and her love of them.
11) If you could hang or place your artwork in one non traditional art setting, where would that be?
That's a great question. I think I would love to wrap one of my maps on a major city bus.
12) What was the biggest lesson your university course or time studying taught you?
I remember one of the lecturers on my course telling us all to look around the room, and to take note that one day we could be working together, and assisting each other on our creative journeys. It was so true. In later years some of those people have helped guide me, commissioned me and worked with me, and it's been a wonderful experience to watch each other grow and flourish.
13) And finally, if we were to fast forward 10 years, where would we find you?
I would hope you would find me producing lots more large scale commissions. I am starting to move more in to corporate spaces, where I think my work sits really well, as for me the bigger the better, so you can really take it all in and get lost in one of my maps. I also took part in a Wild in Art trail last year where I painted a map on a 3D Wallabie sculpture, and this has inspired me to get more involved with projects like this in the future.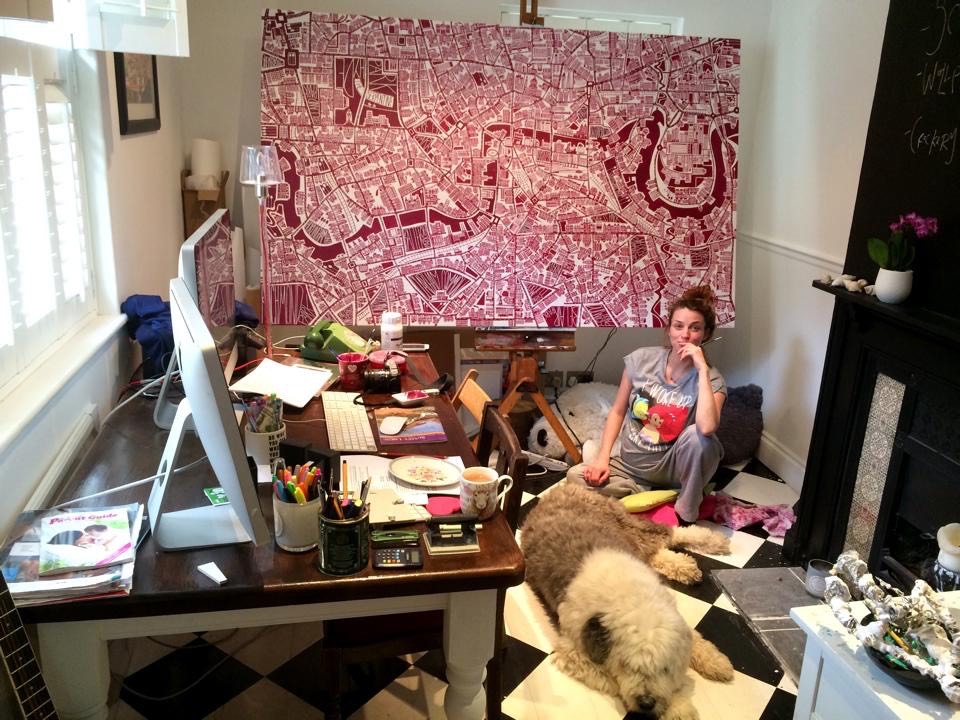 BROWSE LUCIE'S AVAILABLE WORK
HERE
!