Mariska Nell is a South African born artivist (environmentalist and artist) with a passion for sustainability and a background in Interior Design. Mariska started to explore with waste in her art pieces a few years ago and her curiosity about this new medium led her to research the effects it has on the environment. With this newfound knowledge, Mariska wanted to use her artistic skills to create more awareness to drive environmental change. In 2018 she took her art to the streets of the UAE, creating a walking installation illustrating just how much waste the average person generates. Mariska has worked with many organisations globally, including Azraq, Nespresso, Costa Coffee and Dubai International Airport, to drive environmental and sustainable change in their organisations and communities. Her artwork can be found in the collections of The Standard Charter Bank, South African comedian and The Daily Show Host, Trevor Noah, Actor and Environmentalist, Adrian Grenier, Entrepreneur, Gary Vaynerchuck, Virgin Radio radio presenter, Kris Fade, Grammy Award winner, DJ Black Coffee and Mason Plumlee an NBA basketball player.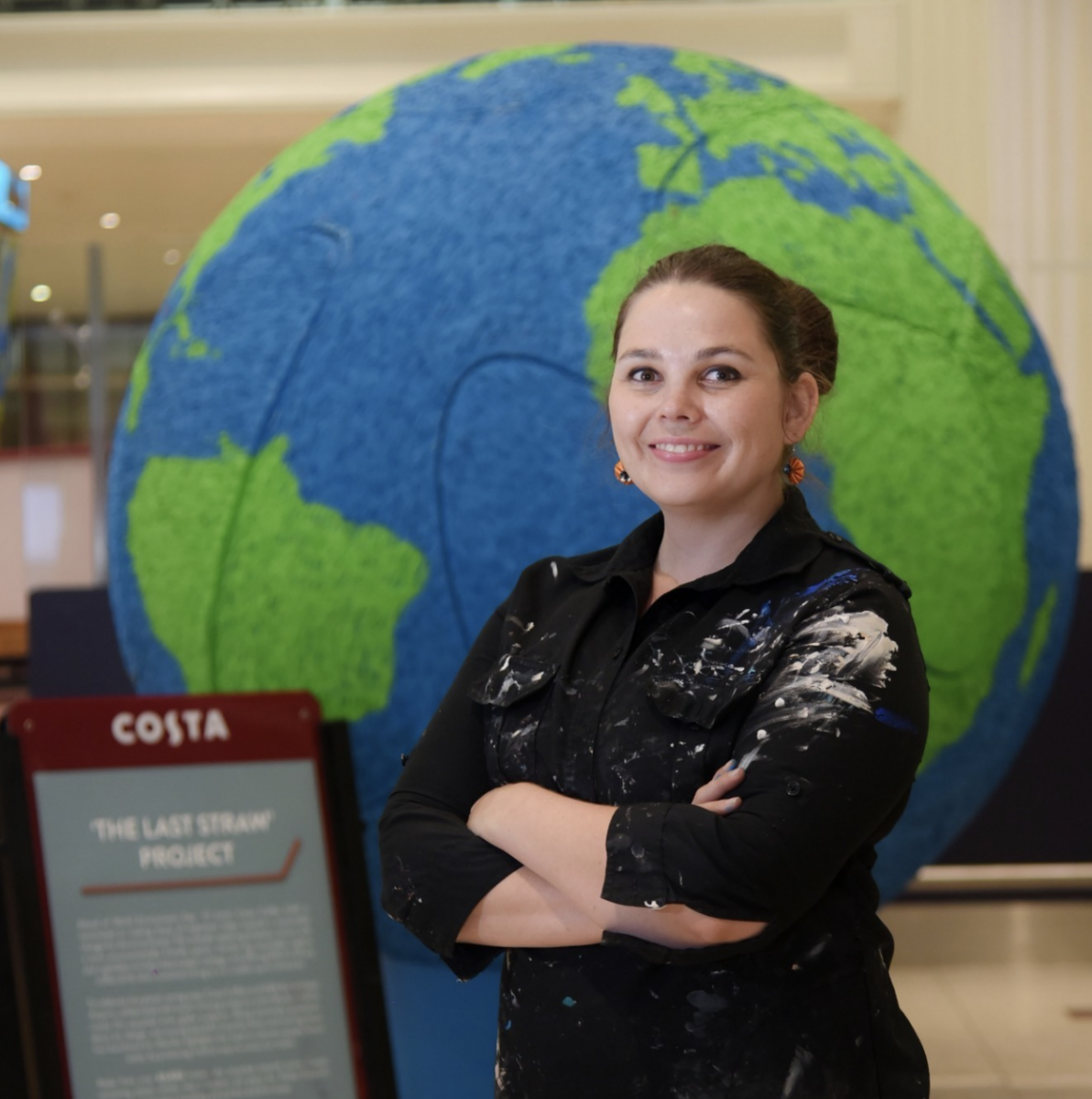 1) Which art movement do you consider most influential on your practice?
There are two art movement that has had an influence on my practice: Cubism and Pop Art. Pablo Picasso's work has been an inspiration since my early High School art days. I loved the different layers, shapes and almost collage look and found myself replicating a lot of his work to practice my style in my early teens. I loved the pops of colour that the Pop Art movement brought. Andy Warhol's portraits really grabbed my attention and how he played around with the colours. It has a big influence on how I approach colour in my art pieces.
2) Where do you go and when to make your best art? 
I find the best art pieces start when I am out in nature (sometimes it is the park other times it is listening to the ocean and watching the waves) with my note pad, planning and building on the idea and the message that I want to send with the specific piece. I usually let ideas sit for a bit and then rework them in my studio to take them from an idea to an actual piece.
3) How do you describe your 'creative process'?
My artwork is all about creating awareness of some of the environmental issues we are facing. I like start off by selecting what message I want the artwork to have and the medium that I want to use. I would sit in my studio for hours playing around with the medium. Trying to find different ways to use it that I have not yet explored from using my heat gun, stacking, cutting to totally breaking it apart to select what I feel will work best for the message I want to share.
4) Which artist, living or deceased, is the greatest inspiration to you?
Lionel Smit. His artwork has always moved me. It was after a visit to his studio in 2016 that I decided to quit my corporate job and go all in on my art. He told me that "At some point in your life you need to do what you love and love what you do." I have been trying to that ever since. His work ethic, style and creativeness has been a great inspiration in my art. We have two of his art pieces in our house, that I love to sit and ponder at whenever I feel I need some inspiration.
5) If you weren't an artist, what would you do?
A designer or something in a creative field.
6) What do you listen to for inspiration?
When I am trying to brainstorm, I love listening to ocean waves either at the beach or on a playlist and when I am in creation mood, I love to listen to something I can add a little giggle and sing along while creating, Jeremy Loops, George Ezra and The Parlotones features on most of my playlists. When I feel I need a little nudge I love to listen to Casey Neistat's video "Do What you can't" on repeat.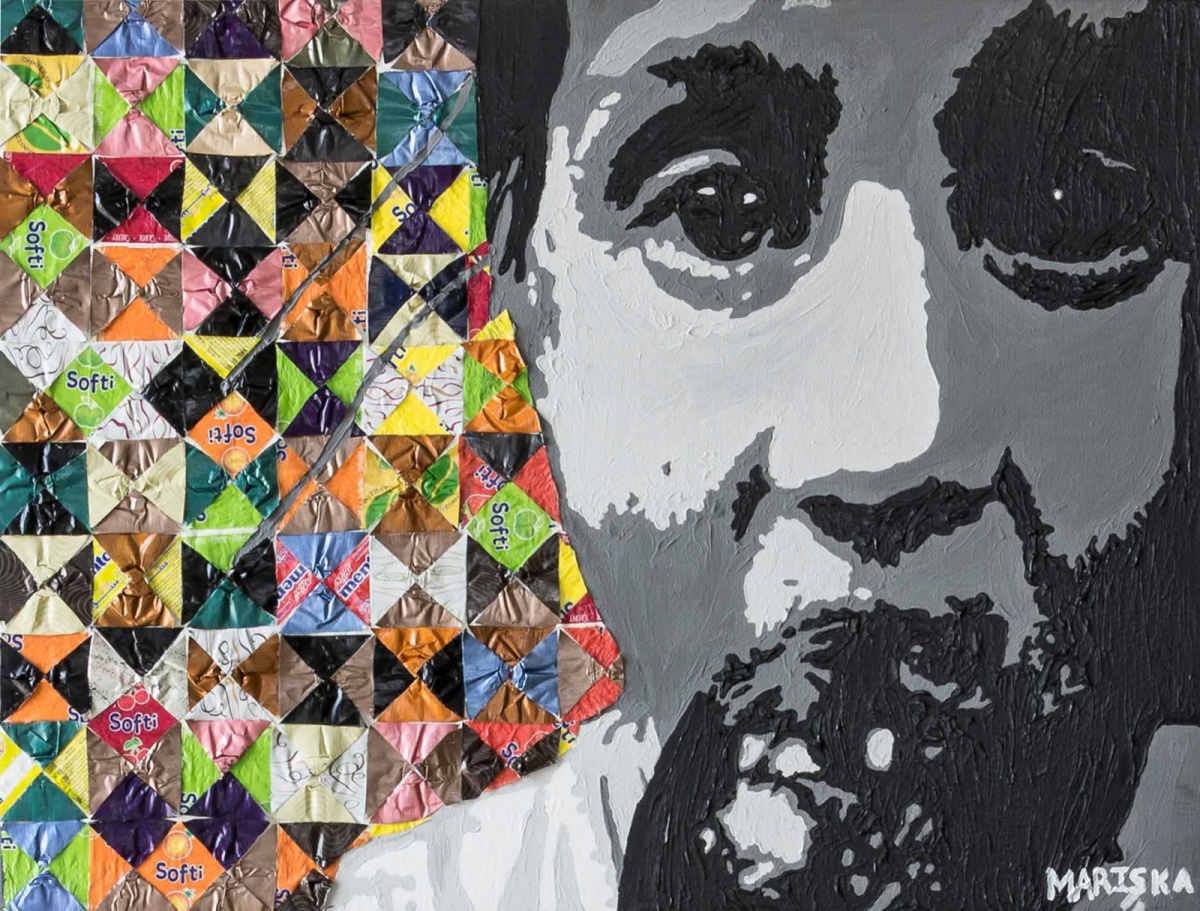 7) If you could own one artwork, and money was no object, which piece would you acquire?
Les Demoiselles d'Avignon by Pablo Picasso. I have loved this piece since I first learned about it in my high school art class. It was also the piece that I selected to recreate for an art project to give it my own flare and lots of Kiwi Fruit. It was such an honor to see the original piece at MoMa, it blew me away and I could stare at each detail for hours.
8) If your dream museum or collection owner came calling, which would it be?
MoMA, it would be great to share my art in the same space as so many of the artist who I admire and whose art have shaped the work that I am doing.
9) What is your key piece of advice for artists embarking on a fine art or creative degree today?
It is all about creating and finding your own style. Don't try to copy someone else. Do you! The best way to do that is to create your first 100 pieces. Don't worry about the style, what will sell, do what you feel like. Have fun and get that first 100 out of your system. After your 100th piece you will have a clearer idea of what you want to do and if you would love to create a 100 more pieces.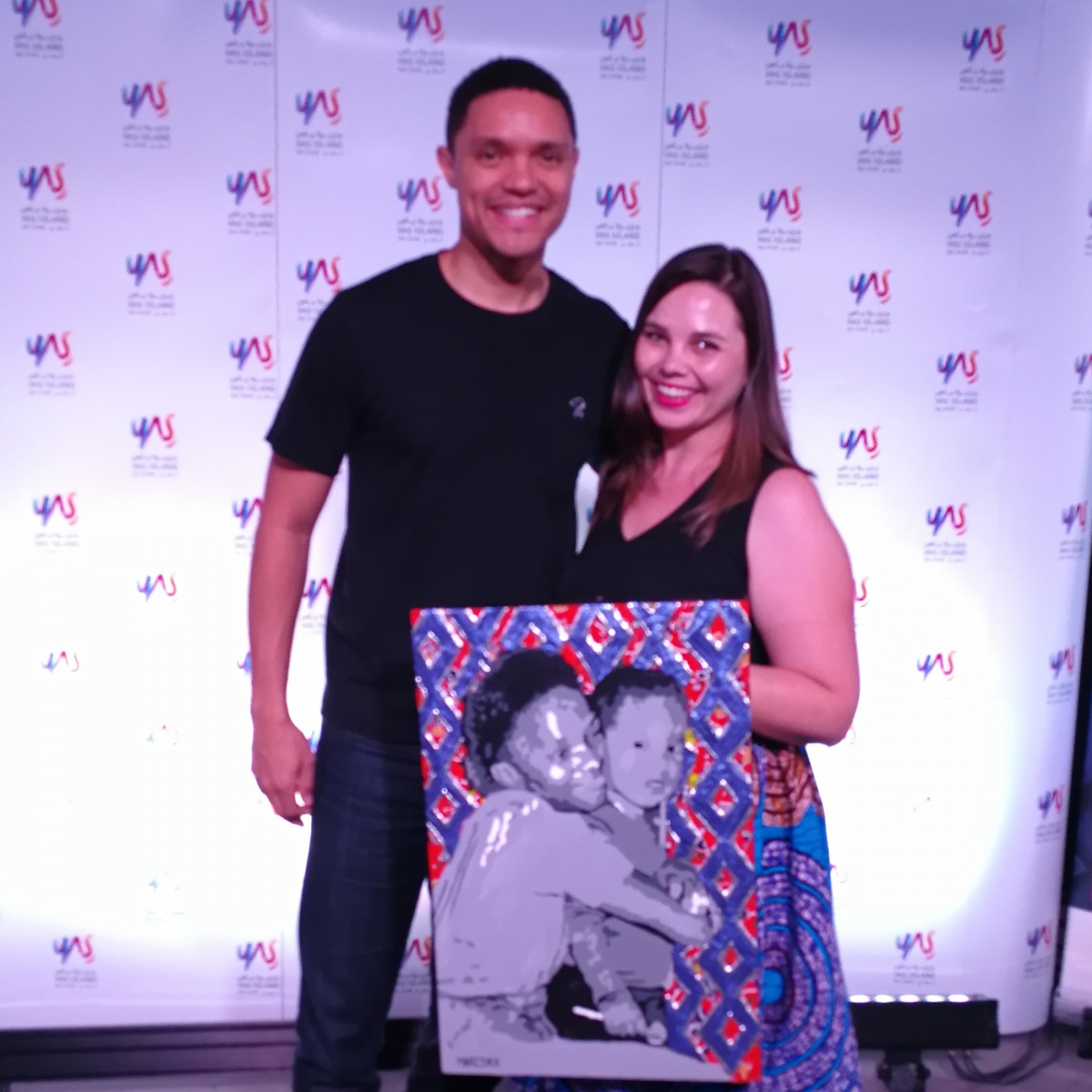 10) What is your favourite book of all time (fiction or non fiction)?
Hope is a verb by Emily Ehlers aka EcowithEm. It is a fun to read book that leaves you feeling inspired and hopeful. It is also filled with some great illustrations by Emily.
11) If you could hang or place your artwork in one non traditional art setting, where would it be?
I would love to have an art collection at Paris Fashion week doing the rounds on the runways and shinning a light one some of the environmental issues surrounding the fashion industry.
12) What was the biggest lesson your university course or time studying taught you?
Being creative is only a small part, in order to make it you need to show up, put in the work and be resilient.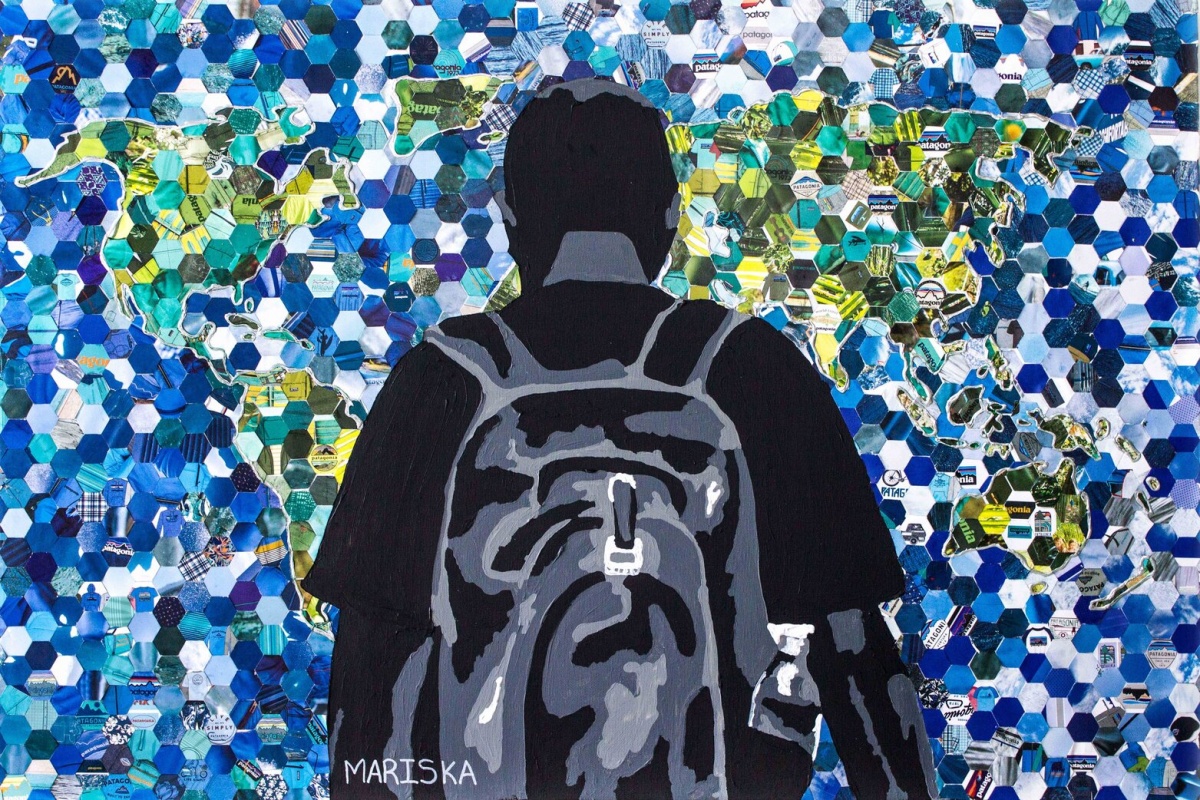 13) And finally, if we were to fast forward 10 years, where would we find you?
In my new art studio that is surrounded by nature by nature and has plenty of room to work on a number of creative projects and exhibiting my artwork internationally and also working on more commissions that can drive more change for a sustainable future.

Learn more about Mariska and discover her collection of artworks.