We are truly saddened by the passing of Queen Elizabeth II announced on Thursday 8th September 2022. Our thoughts are with the Royal Family and all that are mourning her loss.
In 2003, gallery directors Isobel Beauchamp and Elinor Olisa were able to realise their dream of starting their business due to a loan awarded and support given by the Prince's Trust, a charity founded in 1976, to support young people, by our now king, King Charles III.
For the Queen's Platinum Jubilee, artist Anika Manuel was commissioned to create a very special portrait of Queen Elizabeth II for St Ermin's Hotel and released a limited edition print of the painting.
Profits from the sale of any prints sold through the gallery, during our nation's period of mourning, will be donated directly to the Prince's Trust to pay tribute to her Majesty.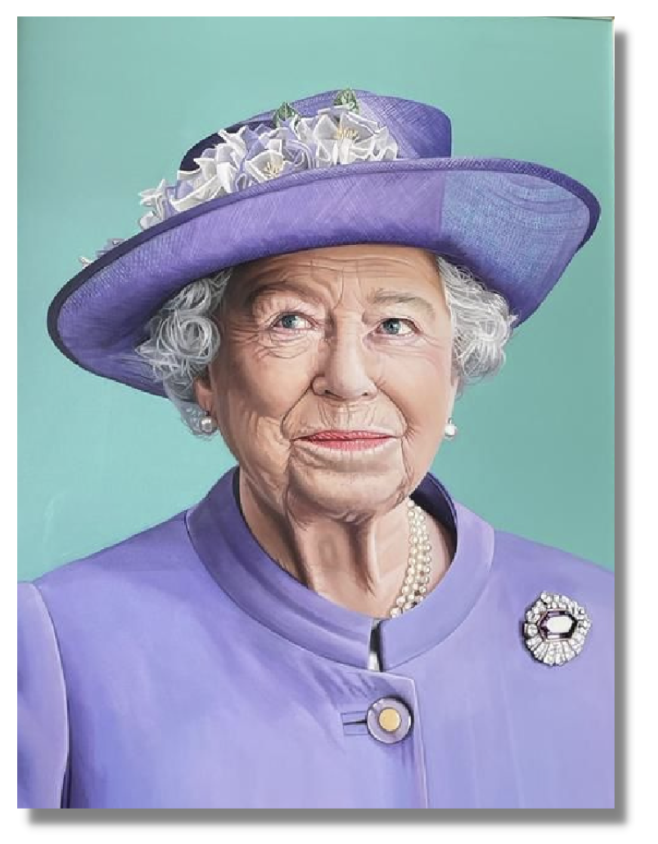 ---