Join us on Thursday 15th April for the first installment of Sofa.com's 'Home in on Happy' virtual event series, where we will be talking about how to choose art that brings joy to your everyday.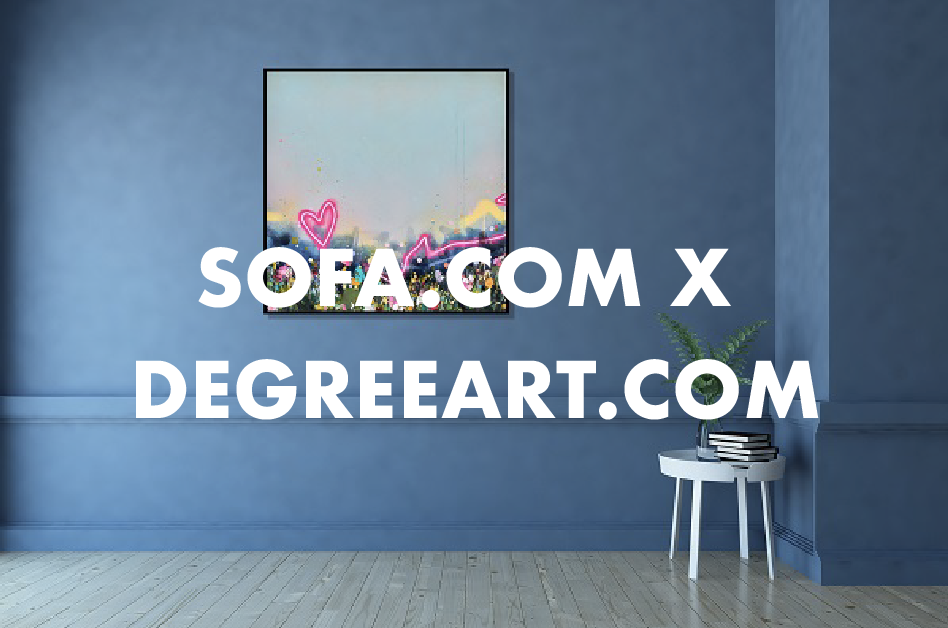 One of the most important things the past year has taught us is the value of finding happiness within the home. There's no doubt that having inspiring artwork around you cannot only transform the aesthetics of a space, but also impact how you feel.
DegreeArt.com are an online gallery that focuses on emerging talent. From graduates from fine art schools to up and coming artists, DegreeArt.com gives you the opportunity to invest in artists of the future. Tune in on Instagram Live at 7 pm on Thursday 15th April for expert advice on choosing the best art for your home, and a live Q&A. We look forward to seeing you there!
---
About Sofa.com: 
Sofa.com has been handcrafting and delivering sumptuous sofas and brilliant beds (and the odd dodgy joke or two) for over a decade. Since the very beginning (of sofa.com, not of time!) we've believed that everyone deserves great sofas and excellent service from people who are passionate about interiors, so that is exactly what we aim to provide. However, we thought, why stop at sofas? People love a beautiful place to live, so our beds, dining range and accessories have been introduced to help people achieve their dream home (and the excellent service has continued, of course). Ten years after the sale of our first sofa, we continue to create beautifully handcrafted items with you in mind. Experts in our craft We're proud to shout about our dedicated sofa.com teams at every stage of the process. That's from the very beginning to the very end; no middle men here trying to get comfy on our sofas! Our knowledgeable showroom staff are always on hand to provide genuine, outstanding service to anybody who comes into store; everyone is welcome including little feet and paws.