DegreeArt.com & The Bingham Riverhouse Present:

18TH NOVEMBER - 15TH JANUARY 
61 - 63 Petersham Road, Richmond upon Thames, TW10 6UT
FEATURING:
ALEXANDRA GALLAGHER | CORINNE NATEL | KELLY JENKINS 
ABOUT
Mae West wrote that 'Too much of a good thing can be wonderful' and this belief is at the heart of Illuminate, an exhibition curated to inspire wonder and amazement in its audiences.
Golden threads, glitter, collage and oil paint are the materials of choice of our three talented artists. Their multi media artwork has been selected for the final group show of the year, in the perfect setting of the Bingham Riverhouse, on the banks of the River Thames in Richmond.
The three artists each work in their own unique styles and take inspiration from dreams to data. Alexandra Gallagher's collages are laden with symbolism, celebrating the surreal and magical. The delicate, cascading brush strokes of Corinne Natel are over laid with flourishes of gold and silver glitter creating a sense of peace and harmony. The work of Kelly Jenkins takes uniqueness to a new sphere. After creating a detailed, abstract landscape in oils, Kelly embroiders collated data forms and shapes glinting gold and bold, bright threads.
Truly too much of a good thing is wonderful and this exhibition will illuminate both our days and nights over the festive season.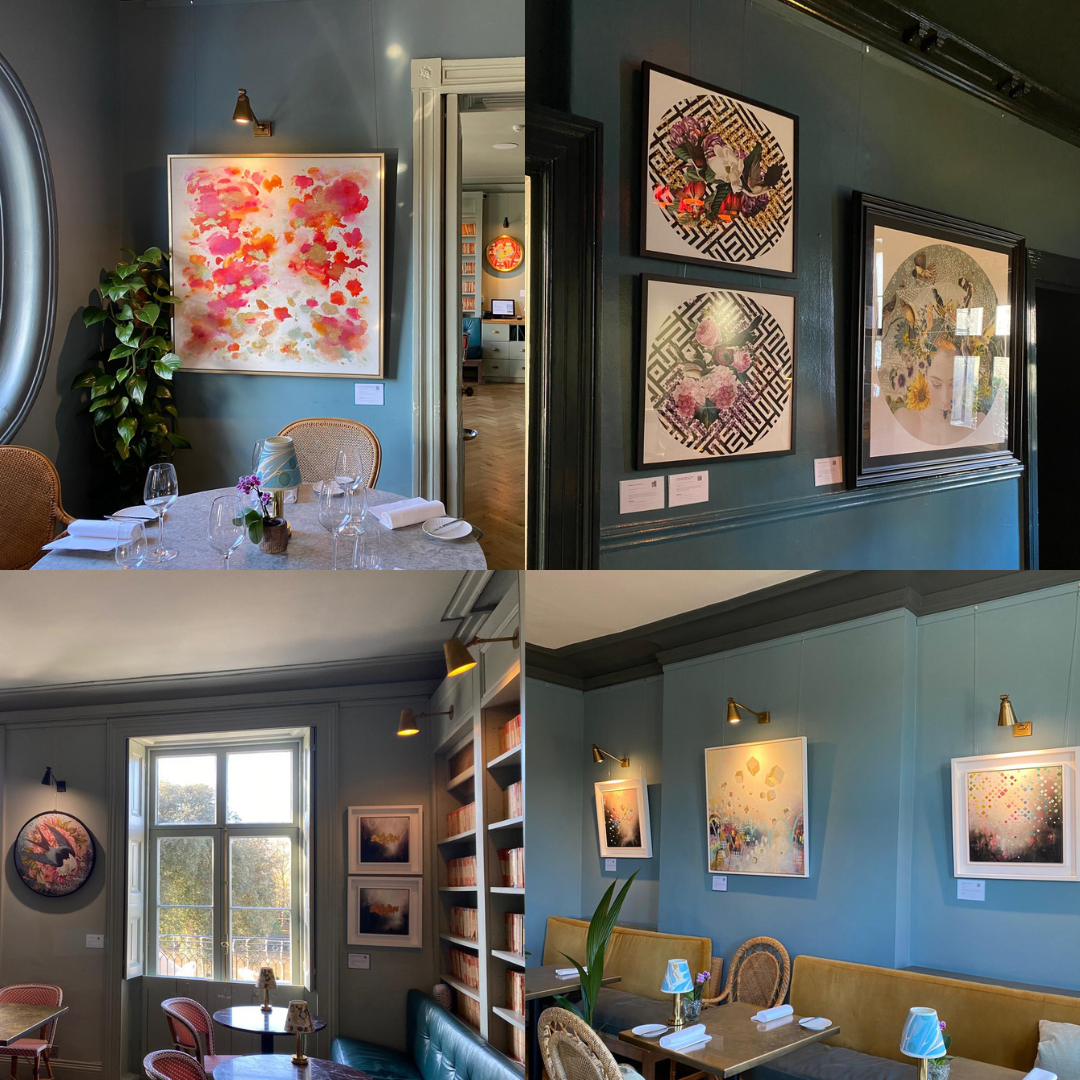 ---
For more information, please contact Jenna Sachs - Jenna@DegreeArt.com | 020 3701 7412