Join our spring #ArtistInResidence, Guglielmo Alfarone, in a special life drawing course focused on portrait sketching!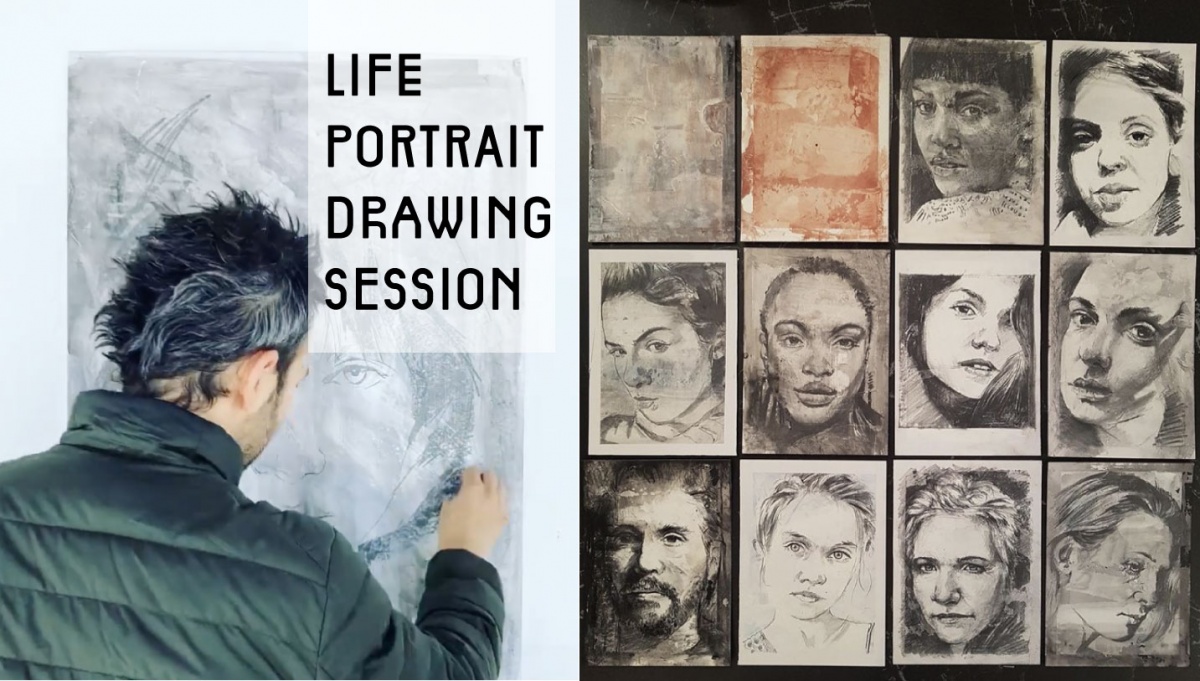 This event will take place on 20th May 2021, in the Bankside Hotel's Makers' Space from 17:00 - 18:00. The course will be about 45 - 60 minutes long, beginning with a brief introduction and demonstration from the artist, followed by the instructional portrait drawing session. All materials will be provided by the gallery and guests will have the option to attend the event in person or virtually. Purchase event tickets here. 
About Guglielmo's Residency: 
Resuming their physical Artist in Residence programme, Contemporary Collective x Bankside Hotel are thrilled to welcome Guglielmo Alfarone to the Makers' Studio as the first post-winter lockdown Artist in Residence. From 19th Aril - 11th June 2021, Guglielmo will create a large size composition to emphasise a collective consciousness through portraits. Through this exploration, the artist will attempt to portray the relationship between each subject's individual story and their collective experience during this challenging and monumental time in history.
Utilising the studio's large walls, Guglielmo's goal is to create a large scale artwork on paper, either as a single piece or multiple pieces combined together, building a unique representation of the collective community. In line with the artists' figurative style and process, Guglielmo plans to draw several portraits on a textured surface using a contrast of light and shadow to create a flow that binds all the subjects together.
Guglielmo will structure his residency into various segments including collecting portraits from photos, assembling them through both digital and physical sketches, and drawing in small portions which he will later consolidate to create the large scale, finished artwork. Focusing on community collaboration and engagement and taking advantage of the studio's location, Gugliemo will welcome passersby to take part in the project by posing for photos to be used as reference for the smaller, individual drawings.
There will be an exciting range of physical events and opportunities for community members to engage with Guglielmo and learn more about his practice. In addition to taking over the Contemporary Collective Instagram for the duration of his residency to document his time in the studio, Guglielmo will take part in a special life drawing course open to the public. During this exciting day long event, three separate drawing courses led by different artists will take place, each focusing on a different area of life drawing. Guglielmo will be the lead artist for this event, focusing on portrait drawing, and there will be two surprise guest artists who will lead additional sessions. There will also be a 'Meet the Artist' evening to celebrate the end of his residency, which will feature a drinks celebration and exhibition of the finished works.