4 Part Virtual Still Life Painting Tutorial with Bankside x Contemporary Artist in Residence Michael Slusakowicz!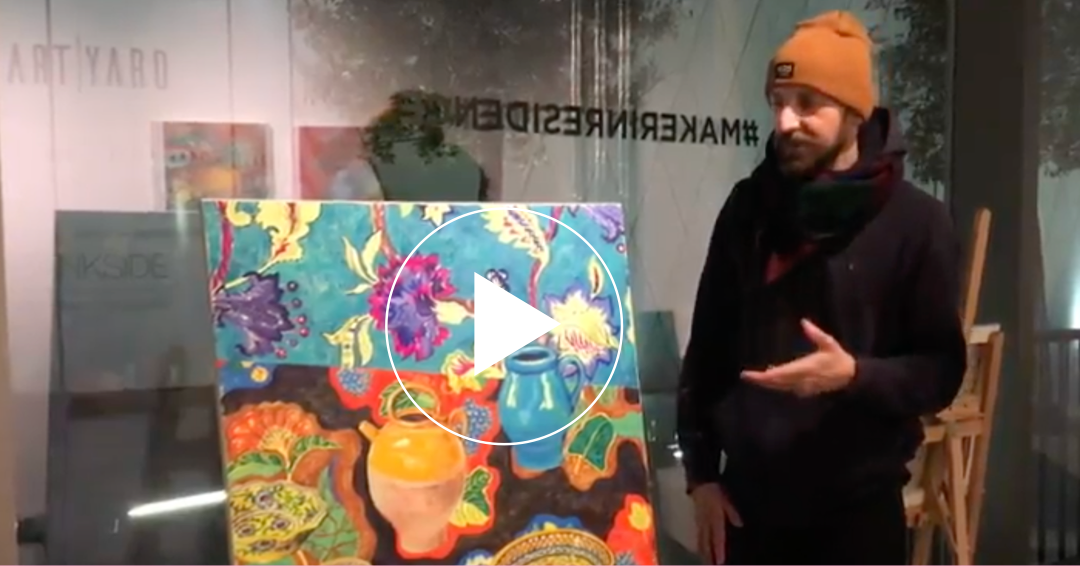 Celebrating the end of Michael Slusakowicz's 2-month winter residency, we are releasing an exclusive still life painting tutorial created and led by the artist himself. 
Separated into 4 parts, Michael walks us through the process of creating his signature style of bright and bold still life paintings, from start to finish including the research process, sketching and transferring the digital image onto canvas, and painting the final piece.
This video will be available to stream via the DegreeArt & Contemporary Colleçtive Instagram TV channels on Friday, 29th January, and will also be available on Facebook and DegreeArt.com.
Please email jenna@artellite.co.uk if you would like an individual copy to share with your friends and family.
---
About Michael's practice:
"My goal is to share, through immersive palette and brave brush strokes, fascinating world of colourful still-lifes. I want to engage the viewer in contemplation of strong contrasting shades and the hidden beauty of everyday objects around us.
My still life paintings are charged with freshness and brightness. They ground the viewer in a familiar space while employing common shapes and forms, yet they break the conventional viewpoint by removing the sense of perspective. Intense colour combinations are my primary artistic direction, and I've been exploring the subject for years."
More on Michael's residency here
Follow our artist residency programme here