Introducing our First Annual Christmas Showcase at the Bankside Hotel!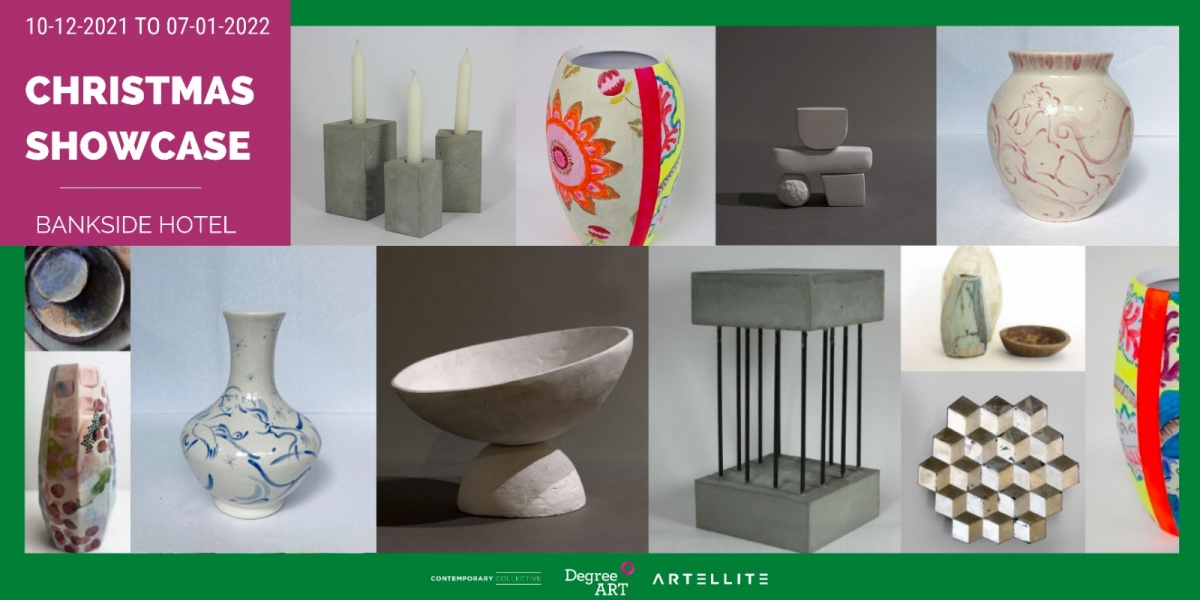 Showcase: 10th December 2021 - 7th January 2022. 
Bankside Hotel, Makers Studio, London SE1 9JU
---
Bankside Hotel x Contemporary Collective are thrilled to announce their first annual Christmas Showcase which will take place in the Artist Studio at the Bankside Hotel from 10th December 2021 - 7th January 2022. This physical pop up will feature a selection of specially curated handmade sculptures and decorative pieces from our Artisanal Homeware collection, along with our favorite selection of paintings and wall works created. 
Over the duration of the showcase, passersby will have the chance to visit the studio, view and purchase the artworks, and learn more about the various artists' practices. The showcase will be open daily and features artists including Lana Matsuyama, Charlie Lang, Charlie Macpherson, Jessica Slack, Ottelien Huckin, The Ceramicists, Michael Slusakowicz, Diana Baur, Alexandra Gallagher and more. 
Preview the Christmas Showcase 
View the full 2021 Christmas Catalogue
---
For any further information, please do not hesitate to contact Jenna Sachs: Jenna@artellite.co.uk / 020 3701 7412 / www.DegreeArt.com