Duncan Brannan
University of Kent (BA 1st Class Hons Fine Art, 2007 , 2010)
Superstructure
1. A physical or conceptual structure extended or developed from a basic form.
2. In Marxist theory, the legal and political ideologies or institutions of a society that develop from the basic social relations of material production and economics.
In the publication of The Origin of the Species, Charles Darwin claimed that those creatures most adept at mathematics would come out on top.
Mathematician Thomas Hales later proved that the hexagonal geometry used by honey bees to build their hives was the most efficient structure to produce maximum cells with least wax.
"…changes in the economic foundation lead, sooner or later, to the transformation of the whole immense superstructure"
Karl Marx, A Contribution to the Critique of Political Economy
Structure, order and chaos are counter pointed in the dialectics of the grid. The historical context of both Suprematism and de Stijl is evident as Brannan attempts to give a formal response to contemporary models of social hierarchy.
+ Expand to read more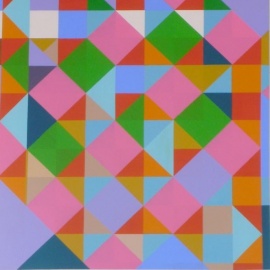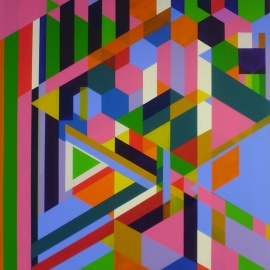 Exhibitions
2010 - 13 - Curator of programme at Kaleidoscope Gallery, Sevenoaks Gallery website Exhibition reviews 2011 - Nailphilia, Degreeart Execution Room 2010 - Solo Show, Deeson Gallery, Canterbury 2009 - Turner Contemporary Open, Margate 2009 - Superstructure, Medcalf, Exmouth Market 2008 - Collaboration with Roadsworth at Cans Festival, Leake Street 2008 - Artist' s Don't Bite, Maidstone. 2008 - Climate for Change, Camden. 2008 - Wakefield Art Walk, The Coach House Gallery, Wakefield. 2008 - South East Open Studios. 2007- By Hand, Maidstone. 2007- Three Degrees (Degree Show) Ashford.